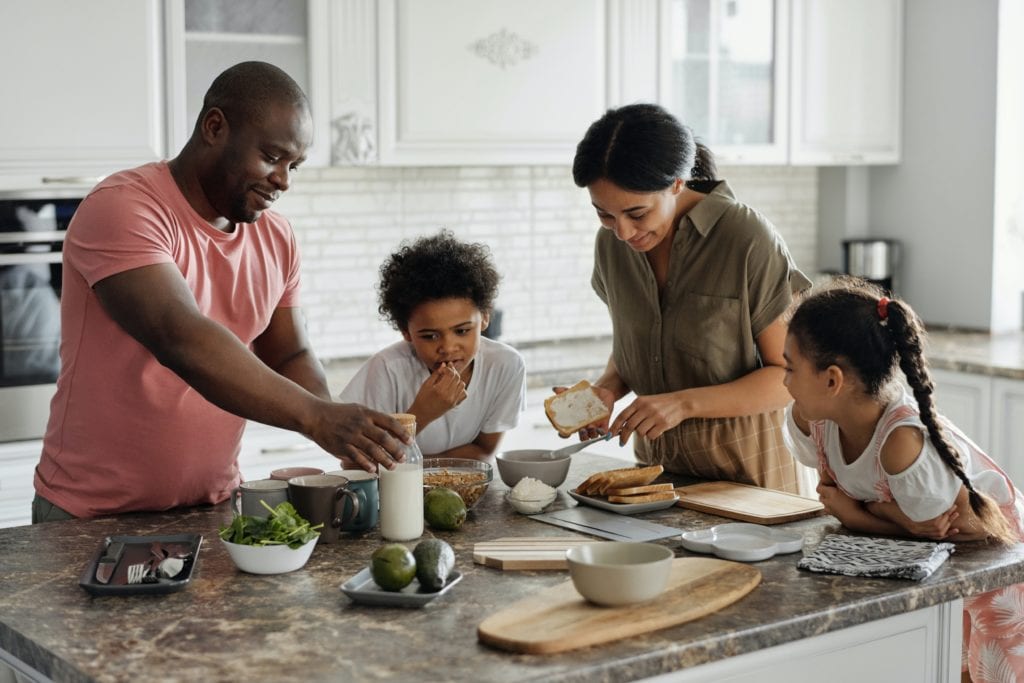 The kitchen is one area that first comes to mind when you ask someone which part of their homes they'd most like to update.
However, a full kitchen remodel can cost between $12,800 and $21,200.
Luckily for you, we've got some easy 1 day kitchen improvement projects up our sleeves – and none of them will break the bank!
But if budget really is an issue, don't forget to check our 4 Tips to Consider Before You Remodel Your Kitchen.
1. DIY Open Shelving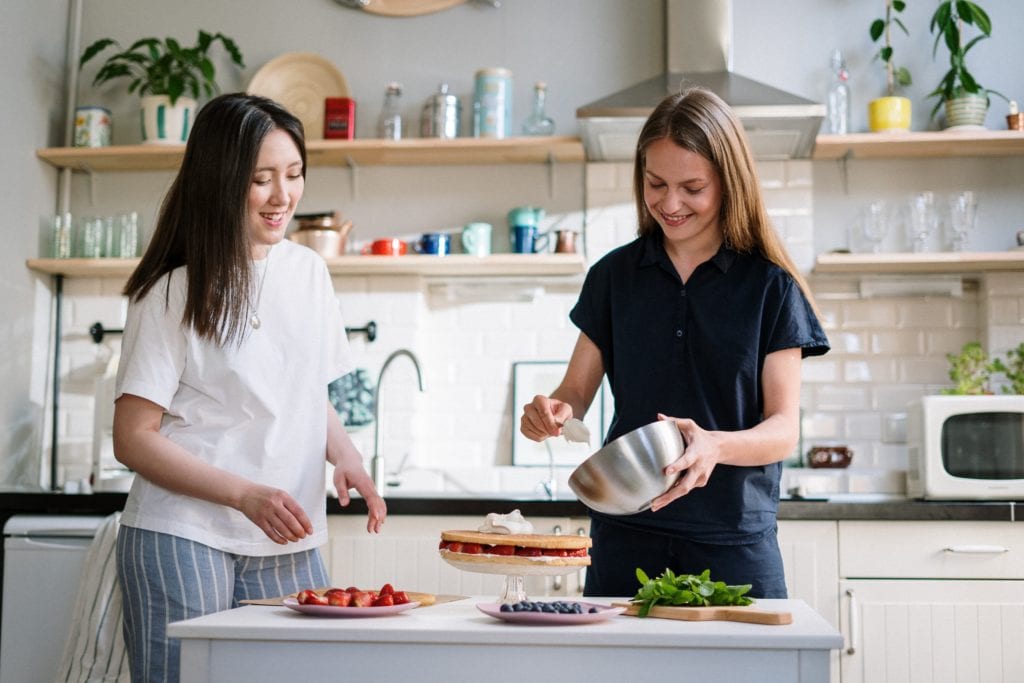 Along with European shelving, open shelving is one of the most popular kitchen trends right now. And, depending on what your existing shelves look like, you can easily DIY them to fit!
Best of all, it really is an easy 1 day project.
All you need to do is remove the existing cabinets' doors, hinges, and latches, then plug the screw holes using some wood filler. Give everything a sanding down, slap some fresh paint on top, and then finish it off with some sealant.
Granted, if part of the reason you want to change your shelving is because the current cabinets are falling apart, it will probably take a bit longer.
However, if you're able to find pre-cut shelving with the right measurements, it should still be as easy as removing the old and installing the new.
2. Turn the Cupboards into a Pantry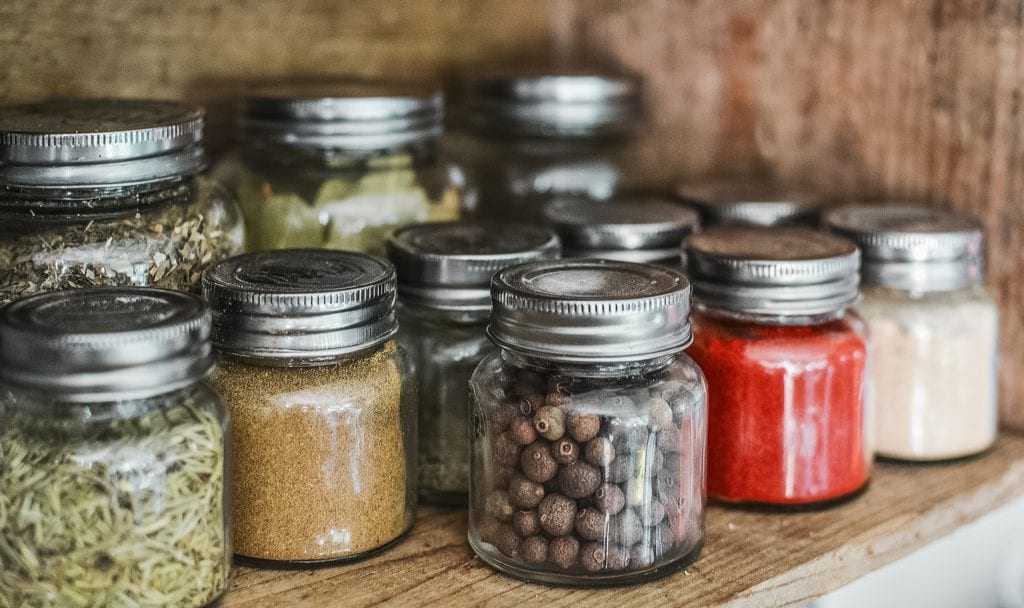 As a bit of a spin-off from the DIY open shelving, you can do the same thing with your closed-door kitchen cupboards too. Removing the doors will also help open up more space in your kitchen.
To turn it into a DIY pantry, all you need to do is add some mason jars (or any similar glass containers) with labels. This can be a massive space saver, as you're eliminating packaging that often takes up more space than the actual contents.
And this also means you can start saving money by shopping in bulk!
For an added touch, use wire baskets for things like garlic and onions. Throw in a potted plant (extra points for growing your own herbs) and you're one giant step closer to the kitchen of your dreams.
3. Easy 1 Day Kitchen Countertop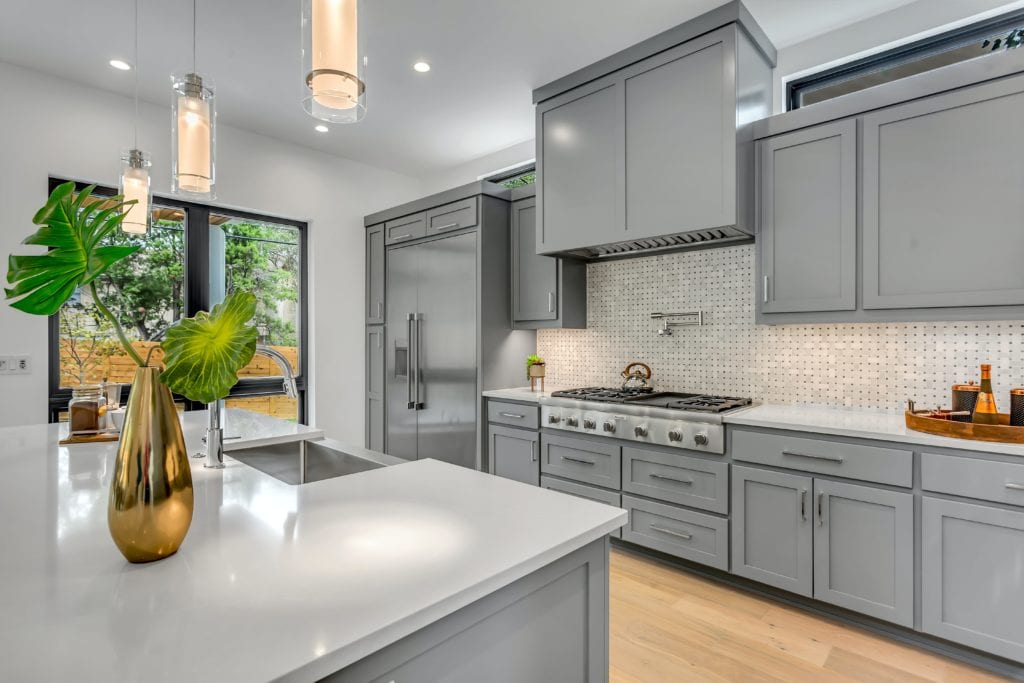 Quartz is very much the countertop of choice for the upcoming 2021s.
However, understandably, it can be out of your budget range at the moment. Never fear. We managed to find an easy DIY kitchen countertop using tiles – with no tile cutter necessary!
Granted, this does mean shopping around to find tiles that (when laid out) will add up to roughly the same space as your counter… But there are so many varieties of sizes, shapes, and styles available these days that it shouldn't be too hard.
You can even find tiles made to imitate the look of quartz!
All you need is:
wood board cut to size, about 3/4″ thick
Hardie backer board and box cutter for trimming
tile of choice
tile grout
tile adhesive
tile trowel and rubber float
tile spacers (unless your tiles already have a mesh backing)
grout sponge
grout haze remover
wood trim to frame the sides
wood screws and drill
Here's the tutorial by A Beautiful Mess.
4. A New Backsplash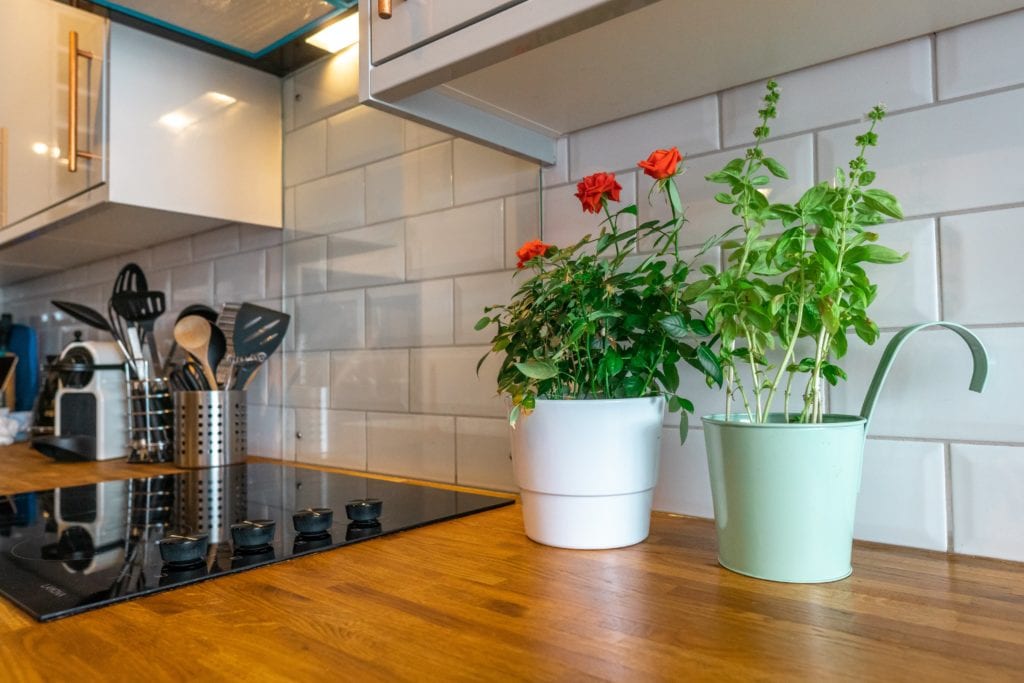 You have 2 pretty neat options here – and it boils down to which look you prefer and how much cleaning you're willing to put up with in the long run.
The first option is to go the tiling route.
This can be a little time-consuming, but as you're only doing the backsplash, it shouldn't take more than a day to complete. Some of the advantages are it allows you to create a splash of color in your kitchen, if that's the look you're going for.
You might even go the black-and-white route (another re-emerging kitchen trend for the 2021s).
If you're looking for something a little more sleek and modern to go with your stainless steel appliances, you might use a roll of roof flashing.
All you need to do is make sure the backsplash area is clean, measure out how much flashing you need, and then glue it on.
Waiting for the heavy-duty glue to properly dry is probably the most time consuming part of this easy DIY kitchen improvement project!
The benefits are it looks like stainless steel; it's very easy to clean as there aren't any grouts, and it's highly durable. We've heard of them looking brand new (with regular cleaning, of course) for upwards of 15 years.
5. Update Your Faucet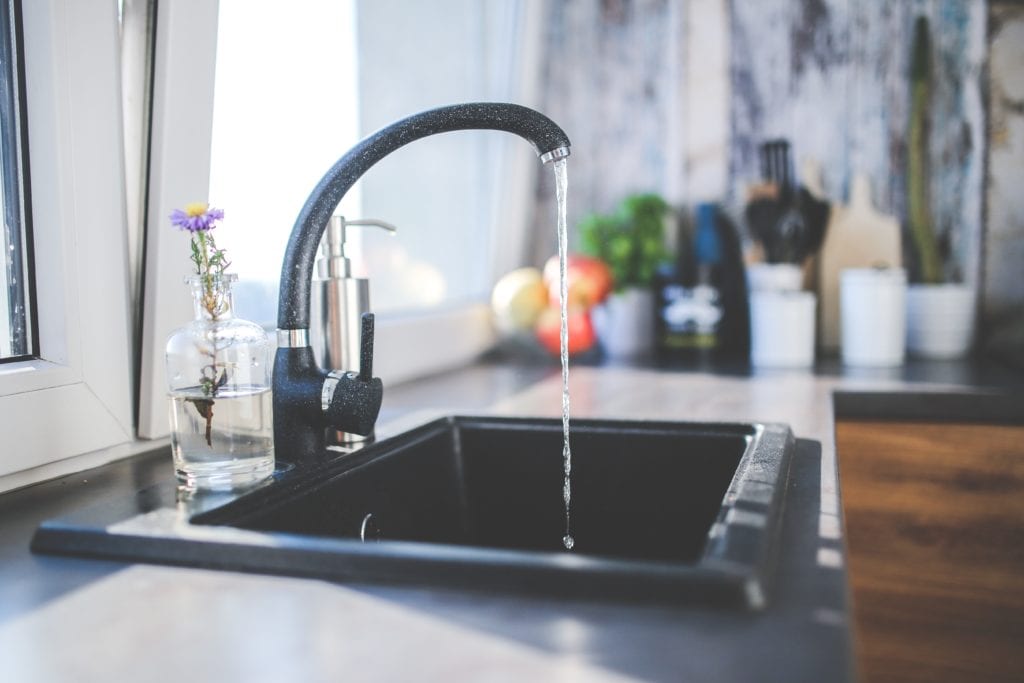 Reasons for wanting to change your kitchen faucet can range from wanting to update the look with stainless steel (or brass, for that matter) to having no choice because the current one is leaking.
If you're dealing with the latter, then updating your faucet is an easy 1 day project that hits two birds with one stone!
Changing your faucet should only take about 2 hours max. However, if you've never done it before, give yourself extra time when planning your day to make sure you don't fall behind.
It's also important to note different brands and styles might have different steps and techniques to follow. Most of the time, you just need to use common sense to figure out whether to follow instructions to the letter or make adjustments to fit the faucet at hand.
If you're interested in doing this kind of project, head over to this Instructable. We do recommend reading through every step before you get started, though.
Conclusion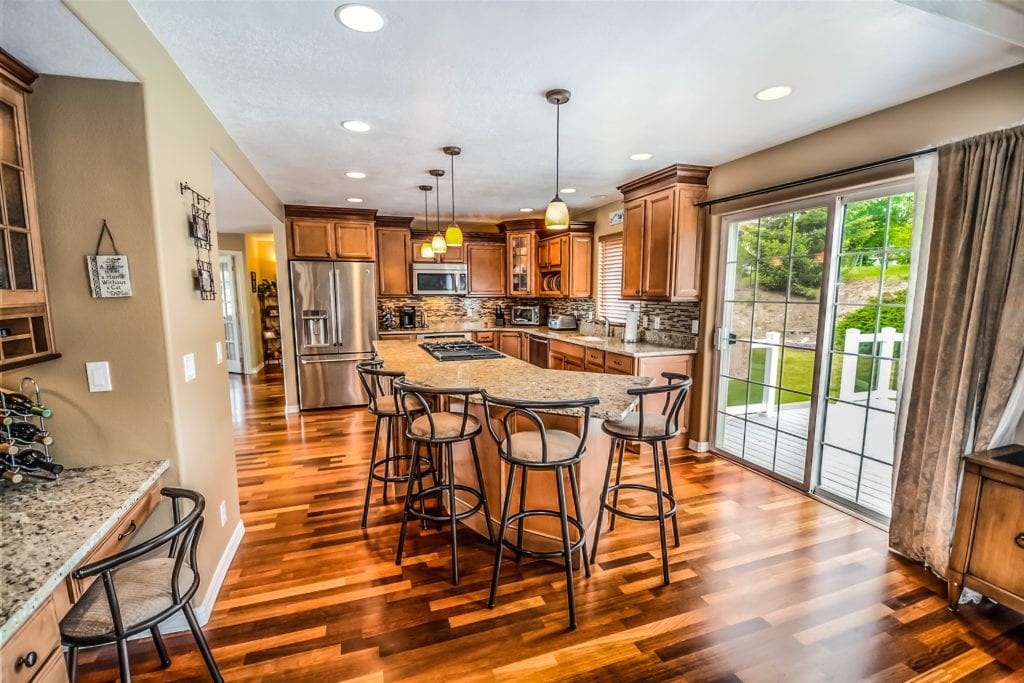 While there are many other easy kitchen improvement projects you can tackle, these offer the biggest impact in the least amount of time.
Worried smaller projects won't be enough?
Check out our guide on the Undeniable Proof You Need to Remodel Your Kitchen for peace of mind!
Contact us today and get started!