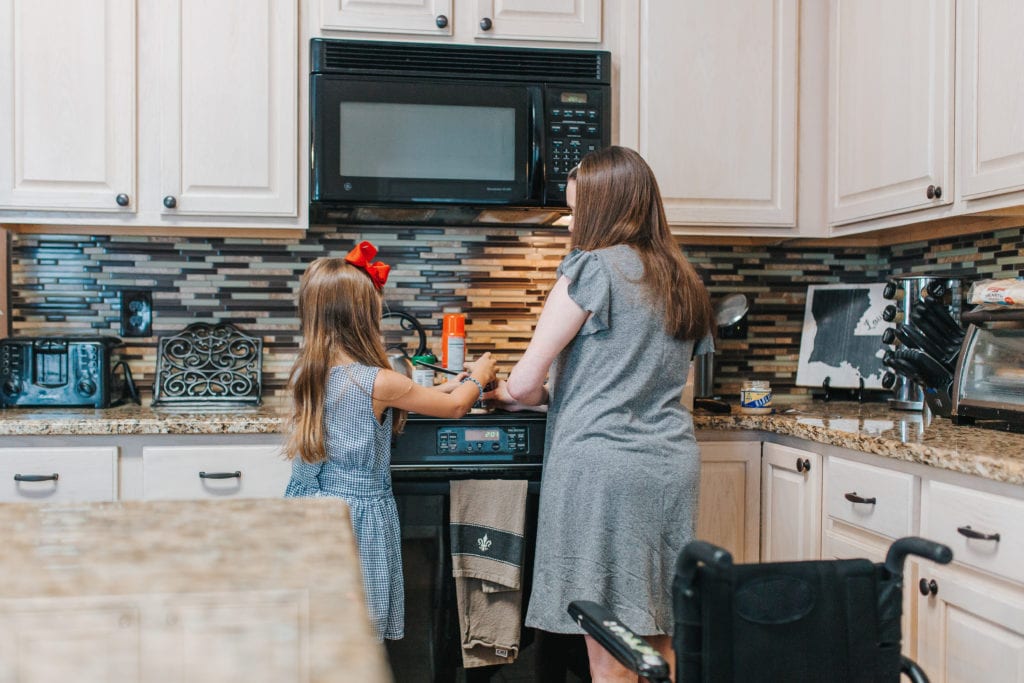 Cutting costs is key.
Remodeling old kitchens is a big deal – not something to rush into. After all, the kitchen is the heart of your home, and getting the remodel wrong can off-set any other home renovations you have planned.
So take a moment to sit and read through our list of things you should be thinking about before you contact the pros!
#1 – Know What is (and What isn't) Worth Spending Money On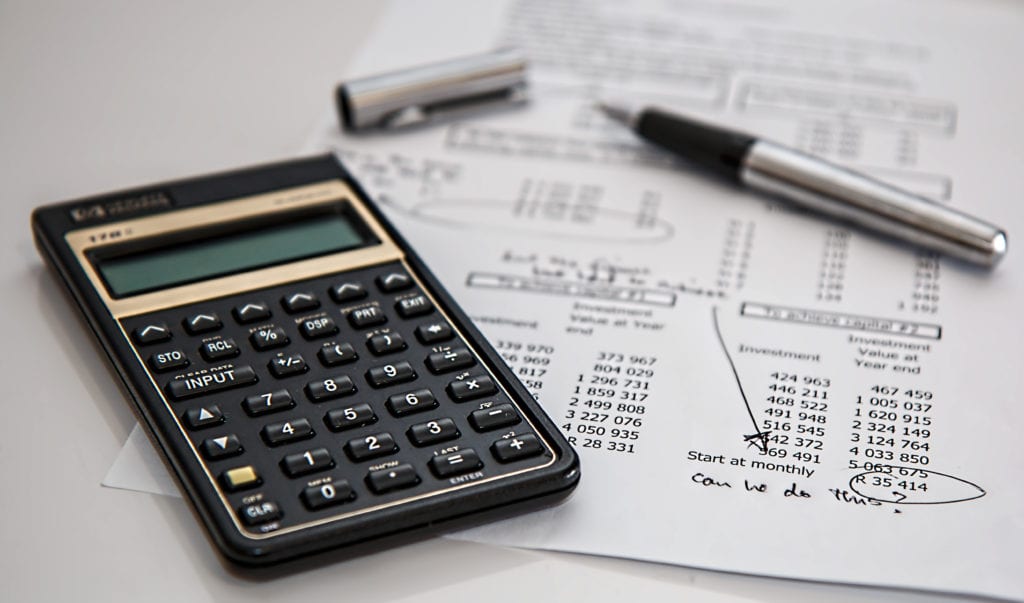 We understand – you're remodeling your old kitchen to make it more vibrant and sociable. And it can be very easy to get excited about all the possibilities.
Your budget is a very important aspect of planning your remodel. Even before you sit down to calculate your budget, you should know what is and isn't worth spending money on.
Needs:
A second sink (if you can't get that perfect kitchen triangle with your main sink, the second one will save you a lot of hassle)
Paneled cabinet ends (gives exposed cabinet ends a custom look without costing a lot)
Soft-close drawer glides (full-extension drawer glides help you reach everything you need in your drawers and eliminate accidental slamming)
Wants:
Pot fillers (rather put your sink and your stove closer together – a pot filler isn't going to make draining a pot of boiling water any easier)
Glazed, cracked, or stressed finishes (these add up to 30% to the cost of your renovation, and will quickly look dated as trends change)
Wine fridge (unless you're a restaurant or very serious wine collector, there's no need for you to be keeping 18 bottles of wine perfectly chilled at arm's length)
#2 – What Do You Need to Spend Money On?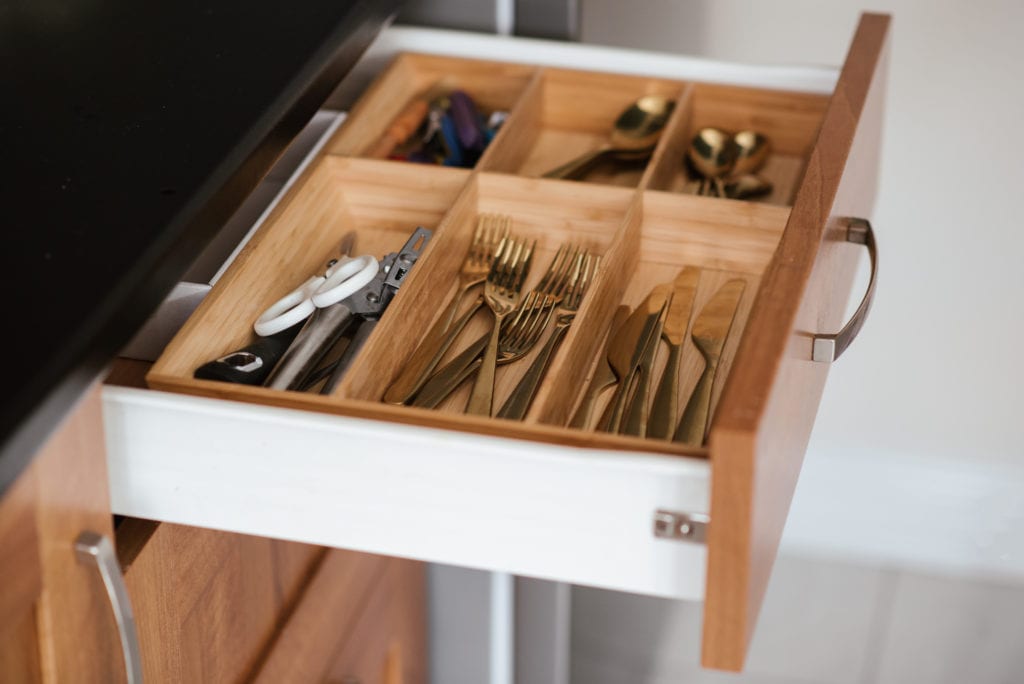 When you're renovating or remodeling kitchens, here's what you can expect your budget to look like:
29% will almost certainly go to your cabinets and hardware
22% needs to be allocated for design and installation (labor)
16% will be spent on the ceiling, doors, floors, walls, and windows
14% can be allocated for your appliance and ventilation upgrades
10% will be spent on your counters
9% needs to be allocated for electrical and plumbing work
As you go through the rest of our list, we'll help you find ways to cut costs without cutting on quality. This will give you a realistic figure as to how much your kitchen remodel will cost.
But as a safety net, you should always remember to take that figure and add an extra 30% on top. That's your emergency fund to cover any extra labor costs, delivery charges, etc.
#3 – Save On Your Cabinet Costs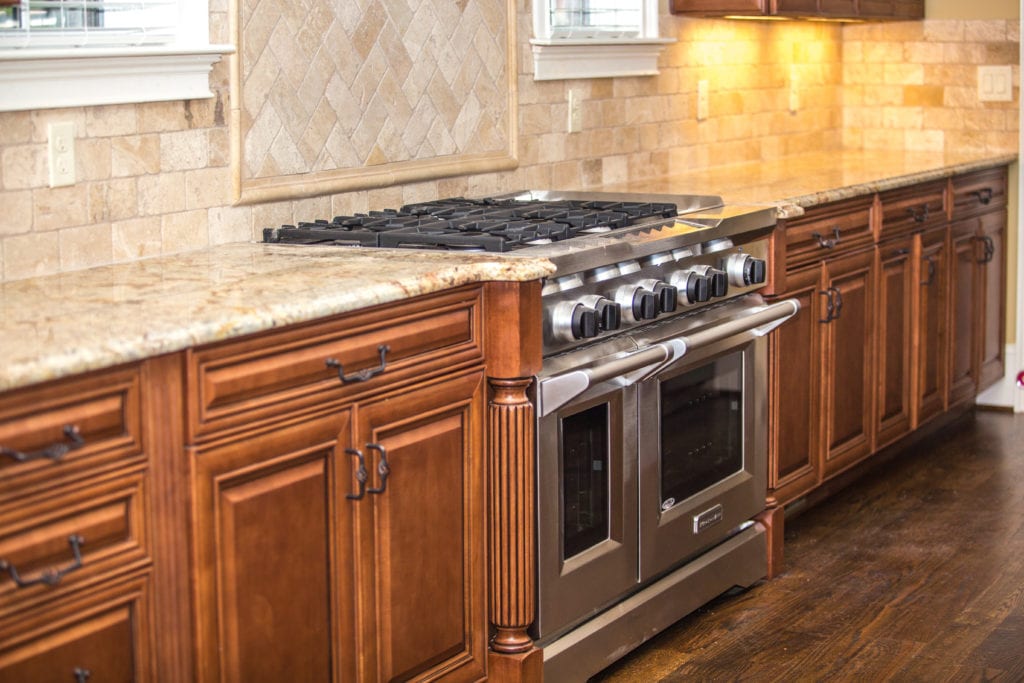 29% of your budget is a fairly big chunk of money. And if you know you've got a maximum amount you can afford to spend, that 29% can be overly restrictive if you're not careful about how you spend it.
So to help you save on your cabinet costs, follow these tips:
Find a manufacturer with the style and finish you want as one of their standard options to avoid customization charges.
Get utensil organizers, spice racks, and rollout trays at a fraction of the cost at cabinetparts.com and organize.com.
Don't ask for customization of any kind – you can use your appliances to fill any "awkward" gaps.
Buy factory-made-to-order cabinets rather than going to a woodshop. Sure, it might not look as unique, but it will have a warranty of up to 25 years, be built from more stable wood, have more precise joinery, and their baked-on finishes are more durable than a woodshop's dusty air-dried ones.
Get tall, two-panel wall cabinets with glass squares at the top (rather than stacking cubby units) to save 25% to 45%.
#4 – Consider Getting a Drawer Dishwasher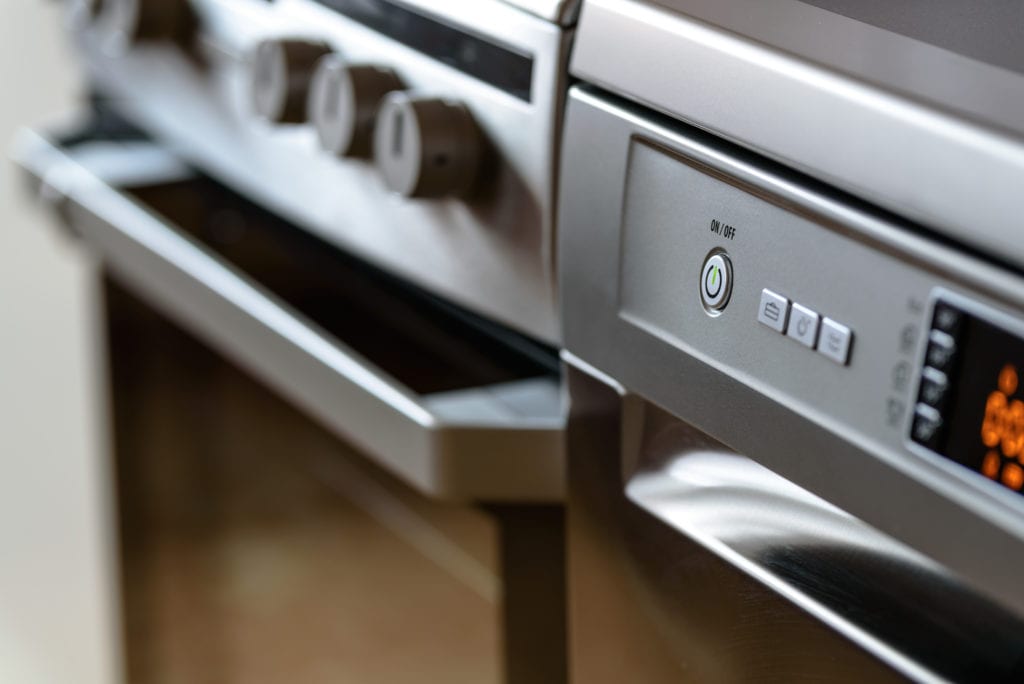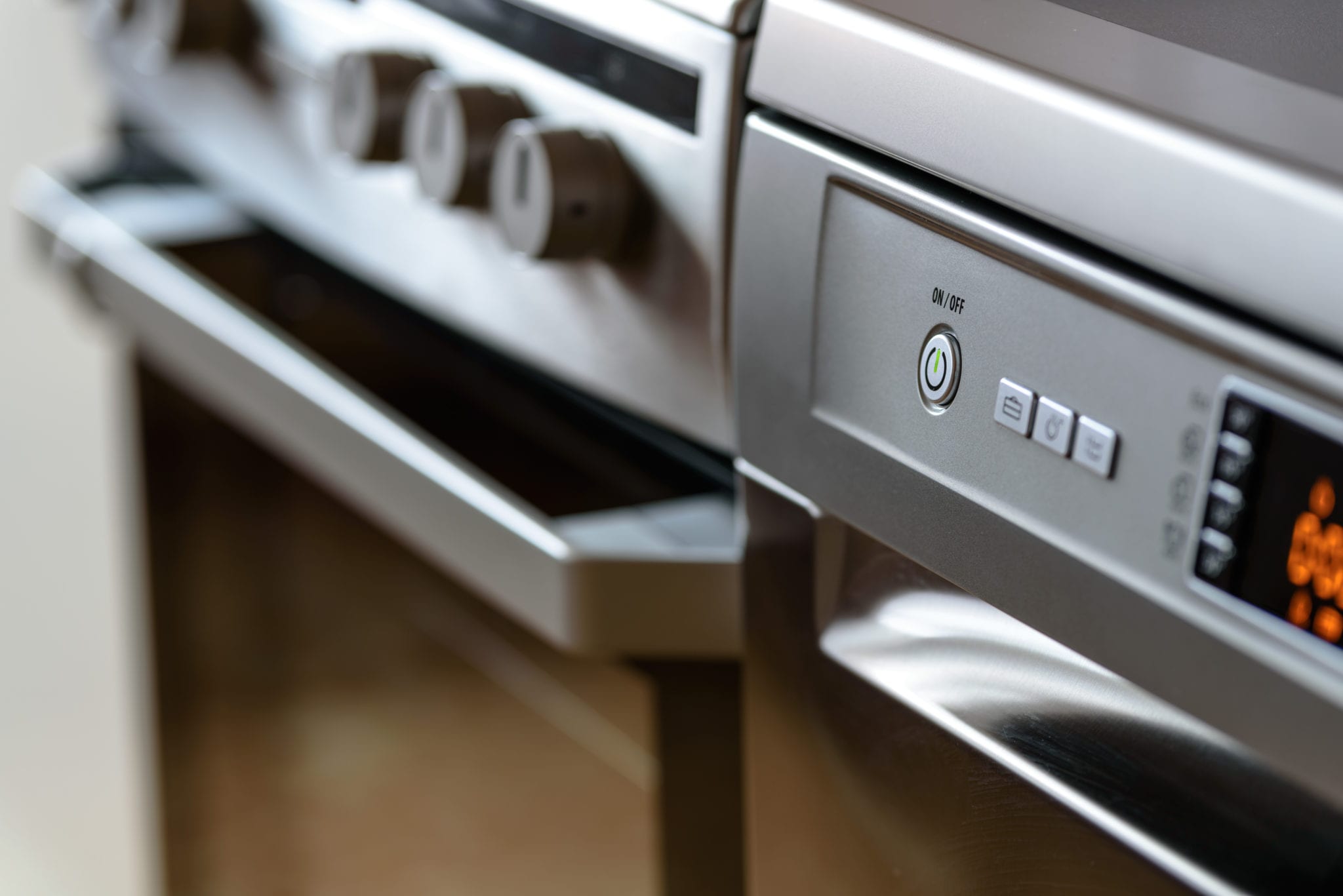 Drawer dishwashers are an innovative wonder for your remodel. You should especially consider getting one if you:
Don't often need to wash a lot of dishes – you can do smaller loads and save water by just using one of the two drawers.
Have a narrow kitchen – ideally, you should have at least 30 inches of open floor space in front of all your appliances, but drawer dishwashers can help optimize that space by using less of it than a tip-down door would.
Don't like having to put dishes away – no one does anyway! With a drawer dishwasher, you can pull clean dishes from one drawer as you need them, while filling the other with the dirty ones.
Have a wet bar or butler's pantry – you can easily install one of the drawers there instead.
Contact us today and get started!