If your home has been impacted by fire or flood damage, or you've found that your space is infested with mold, the team at H&H Construction and Restoration is your North Texas source for residential restoration. Experiencing a house fire or finding your house damaged can feel heartbreaking since your home so often feels like part of the family.
As experts in home damage restoration, we can help you bring your home back to life so you can put that difficult experience behind you and move on in a restored home. While it's not always easy to get things back to 100%, a professional restoration team is a valuable ally in recovering from home damage.
Fire & Smoke Damage Restoration
There are very few things as frightening as seeing your home on fire, and the cleanup after the flames have been doused is often just as hard as the actual fire. We'll eliminate the smell of smoke from your curtains, and fix the water damage to the carpet from the firefighters' hoses.
We'll clean the soot from the walls and ensure that our fire damage restoration team won't leave until your home is as you remember it. We'll even work on repairing damaged features of your home. Perhaps a fire in the kitchen blackened the ceiling and scorched your appliances.
Depending upon the severity of the damage, we can clean various surfaces and features of your home during our smoke damage restoration. We can also undertake a renovation that will replace areas that are too damaged to repair.
When Water Damages Your Home
We'll help with all your water damage restoration needs whether your five-year-old turned on a faucet upstairs that led to a downstairs waterfall or a Texas flood decided to dump a deluge onto your residence.
It's essential to fix water damage as swiftly as possible because stagnant water can pose a health risk to your family, and long-term dampness can sometimes cause irreparable damage to your home. If your home has fallen victim to a flood, you'll want to call us as soon as possible to start the recovery process from flood damage.
Storm Damage Restoration after Winds and Wild Weather
Alternating between scorching summers with drought conditions and wild winter weather with fierce winds, you might notice your North Texas home is missing some shingles on the roof. Or, maybe a wild storm caused a tree to topple over right onto your home.
Storms are beautiful but destructive, and your home sometimes endures quite a beating with loose shutters, broken windows, torn roofing, and other displaced features. Our storm damage restoration experts will examine your home for damage and make sure it's safe for your family.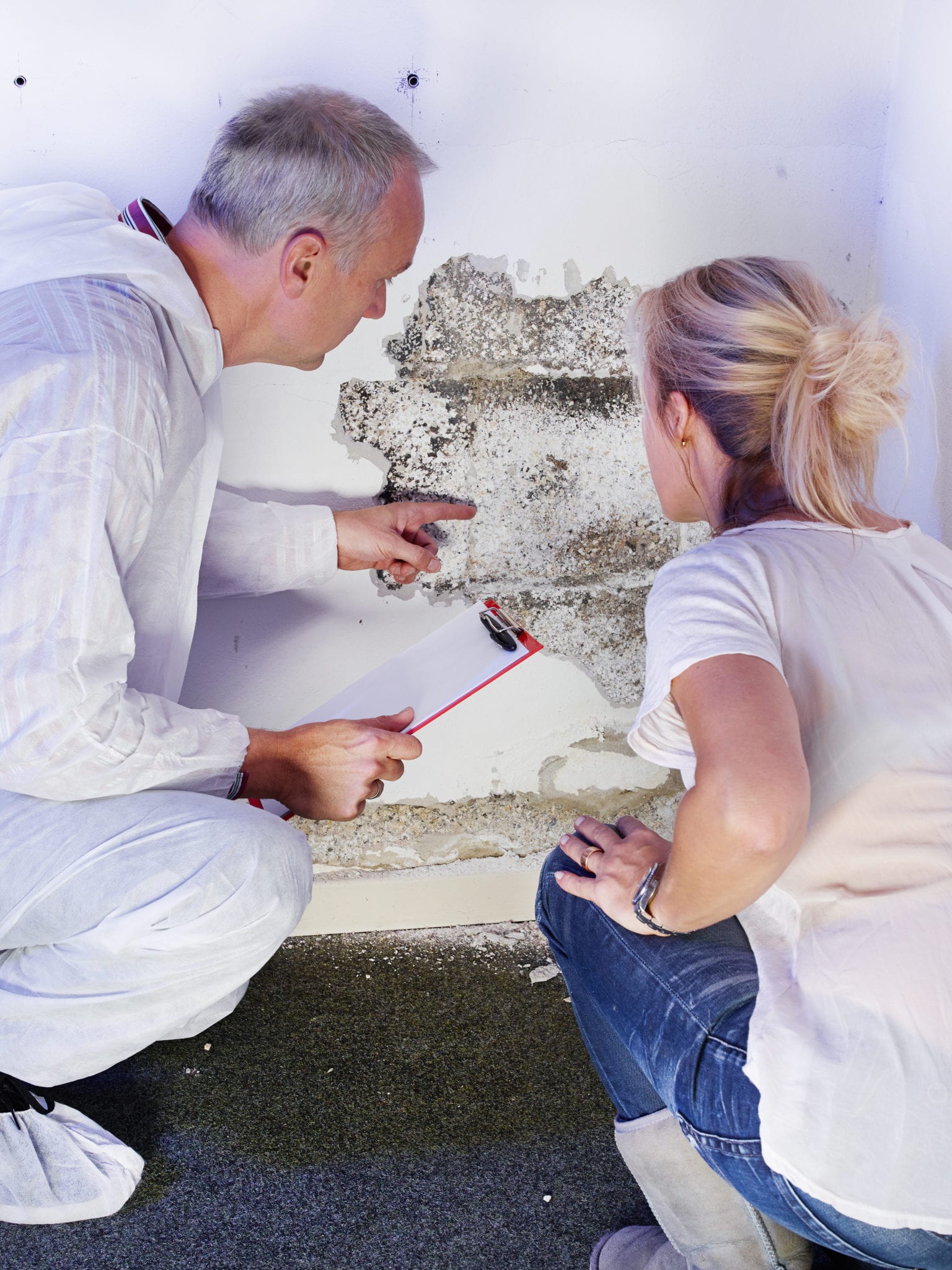 Dangerous Mold and How to Beat It
You've probably read stories about "toxic" mold and the danger this infestation can pose to your home. However, even if the mold you find in your home isn't the kind that's considered toxic, it's still important to think about mold remediation.
If you get to mold early, sometimes you can prevent the spread and growth with some simple cleansers, but mold isn't always so easy to catch. Too often, mold growth starts where you can't see it, such as in the attic, and the mold grows unabated for months until you realize something's wrong. That's when our mold restoration crew can go to work.
No matter how your home was damaged or the extent of that damage, our home restoration services are designed to deal with any type of damage whether it's fire, flood, wind, or hail. We know it's disturbing to see your home damaged, and we want to see your home – and your family – back to normal as soon as possible.
Contact us today and get started!
Testimonials
H&H helped us out with a plumbing remodel. They did the the back hoe work that allowed us to run a new sewer drain to the main sewer connection. They came out on a Saturday did the work and helped with the pipe. We will use H&H again and recomend them to any one needing a home project completed in a timely, professional manner.
Rodney Rigsby - McKinney, TX
I had Jimmy with H H Construction remodel my home as I was going to sell it and move into a different home. He laid tile in my kitchen, bathrooms and entry way. He painted the entire outside of my house and brought to my attention some rotten eave boards that needed to be replaced. He completed all this and it was at a fair price. I recommend him for anything you may need.
Ron Gallegos - Royse City, TX
I have known Jimmy Henderson for over 5 years. Jimmy is honest, forthright, and conscientious. He plans work thoroughly and delivers on time and on budget. The quality of work at H&H Construction is excellent. I have and will continue to recommend Jimmy to my friends and associates.
Wayne Nabors - Celina, TX
Undoing Time's Decay
Sometimes, extensive damage to your home isn't due to a fire, storm, or flood – but rather, passing time!
Most often, severe home deterioration due to passing time isn't seen up close. When you're living there every day, you usually catch things in time, either with smaller upkeep tasks or with a home renovation project.
Instead, it's typically a second or holiday home that ends up getting neglected because you aren't able to take time off for it as often as you'd like. Or perhaps you entrusted the upkeep of a second home to renters – and the real estate agency hasn't been doing their due diligence.
Unfortunately, these things happen.
H&H Construction and Restoration take these projects on with the same integrity as any other home restoration project. In fact, a lot of it requires the same work!
For example, we'll replace any structural elements with water damage. And while we're at it, we'll keep an eye out for mold so we can call our mold restoration crew if need be.
By the time our team is done, your home will no longer be showing the ravages of time. Instead, you'll be left amazed at just how well we've undone time's decay – almost as if we turned back the clock for you!