Welcome to Paris! Paris, Texas that is. As a historic Texan city, there are few places better to hang your hat than Paris. In fact, their replica Eiffel Tower even wears a cowboy hat! Home renovations, residential repairs, and home remodeling are in full swing throughout Paris, and H&H Construction & Restoration is proud to play a major role in many home restoration projects.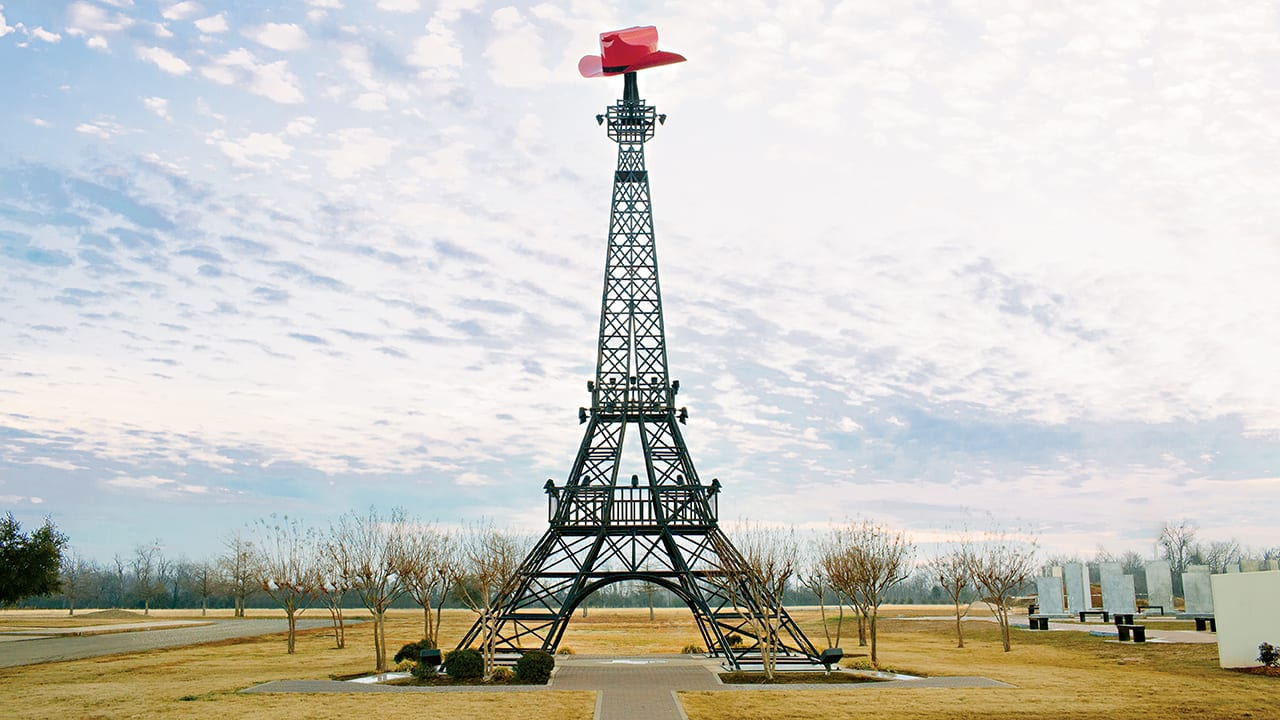 Home Repairs in Paris
Making appropriate repairs when needed is one of the most important responsibilities of home ownership, but not every homeowner in Paris has the time or skill set to manage maintenance tasks. Whether you need a fast repair for a faulty plumbing system or a complex roof repair for a historic home, H&H Construction & Restoration can handle the job, saving you time and worry.
Home Restoration and Remodeling Services
With 25 years of experience serving Paris and the surrounding communities, H&H Construction & Restoration has the skills to tackle any home restoration or remodeling project, including start-from-scratch renovations and home additions. With every project, big or small, our goal is to make the home of your dreams a reality.
Quality Deck Remodeling
Nothing increases your enjoyment of the great outdoors in Paris like a well-designed deck. Let the team of home renovation experts at H&H Construction & Restoration craft a deck for you that complements your home and lifestyle.
Paris Kitchen Remodeling
As the heart of the home, the kitchen is the room that homeowners in Paris most want to upgrade to improve its livability and functionality. Whether it's a cosmetic makeover that includes refacing your cabinets or a full kitchen remodel, H&H Construction & Restoration will make your kitchen work better and look great.
Fence Repair and Replacement
An expertly constructed fence can enhance your privacy and security while adding style to your Paris home or business. From functional chain-link fences to wood fences crafted from weather-resistant cedar, H&H Construction & Restoration can build, repair, or replace any type of fence.
Bathroom Remodeling Projects in Paris
A bathroom remodel in Paris offers you the opportunity to add style and functionality to the hard-working room. Whether you want a space that helps speed you out the door in the morning or one that serves as a private spa at the end of the day, our remodeling professionals can create a solution customized to your individual needs.
Paris Door and Window Replacements
Replacing your Paris home's existing windows or doors can improve its appearance, help protect you from the elements and fill your interiors with natural light. Modern windows also cut air infiltration to nearly zero, which can significantly lower your heating and cooling bills. Ask the experts at H&H Construction & Restoration about your door and window replacement options.
Contact us today and get started!