Derived from the abundant springs of sulphur where local Native American tribes settled around and later settlers used the springs as their camping grounds, Sulphur Springs is a North Texas city within Hopkins County that offers small town living just outside of the bustling metroplex. With many established residents within the historic downtown area and homes of all ages throughout the entire town, H&H Construction and Restoration is proud to be the Sulphur Springs home remodeling and restoration company to help maintain the city's history and community growth. From home restoration after unexpected damages to home remodeling and updating to home repairs in Sulphur Springs, our team is ready to handle your next home renovation project.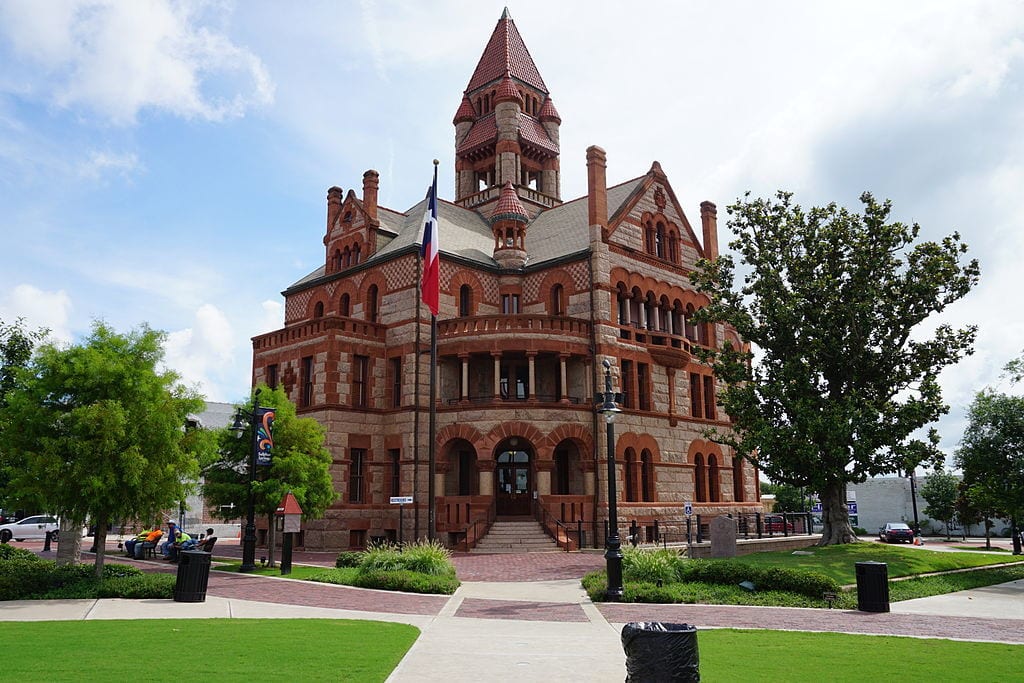 Sulphur Springs Home Repairs
As your home ages and your family grows, necessary repairs need to be attended to; whether the door handles have worn out and need to be fixed or replaced or it's time to replace the tile flooring, home improvements are the fundamental aspects owning property. No matter what type of home repair your property is in need of, inside or out, H&H Construction & Restoration will provide you with expert home repair services at affordable rates.
Home Restoration and Remodeling Experts
From home remodeling to upgrade your residence to a modern look to restoring your downtown property to its original historic look or after unexpected damages, H&H Construction and Restoration can take all of your Sulphur Springs home remodeling wants and needs so you can achieve the home you are dreaming. Whether your property is in need of new flooring in every room, hard wood floors restored to their original beauty, or exterior updates to the siding or brick, our team of home construction experts can handle any project big or small.
Bathroom Remodeling in Sulphur Springs
After years of daily use and changes in style preferences, a bathroom remodel from H&H Construction and Restoration can provide you the opportunity to renew your home's busiest room with the latest styles and updates. Remodeling your bathroom also gives you the chance to transform one of the main selling points of residential property from bland to breathtaking while adding convenience and design.
Personalized Kitchen Remodeling
No matter how big or small, the kitchen is the heart of the home where families gather for dinner, friends gather for parties, and even pets gather for their meals and treats. If you're looking for kitchen remodeling in Sulphur Springs to update your space with the latest looks and designs that will also match your personal sense of style, H&H Construction and Restoration can give you the kitchen you've been dreaming of and deserve.
Sulphur Springs Fence Repair and Replacement
When you need added safety around your pool or personal privacy on your property a properly designed fence can do the trick, and in the process it can add character and personality to the exterior of your residence. No matter if you have an existing fence that needs repair or it's time to replace and update your worn out fencing, H&H Construction and Restoration design, construct, replace, or repair your home's fence; we are skilled in all fencing types including vinyl, wood, chain link, and even rod iron.
Window and Door Replacement
Updating your home's windows and doors is great investment; modern style windows help save on energy costs, new windows and doors renew the look of any home from inside and out, and they update the level of safety and security throughout your home. The professionals at H&H Construction and Restoration can help with any size home window and door replacement in Sulphur Springs.
Residential Deck Remodeling
While they are a beautiful addition to any home's outdoor living space, wood decks do require a good amount of care and maintenance. From a fresh coat of wood deck stain to replacing splitting planks to starting fresh by building a brand new deck for your back patio or around your pool, H&H Construction and Restoration has years of experience and all the necessary building tools for any type of Sulphur Springs deck remodeling project.
Contact us today and get started!