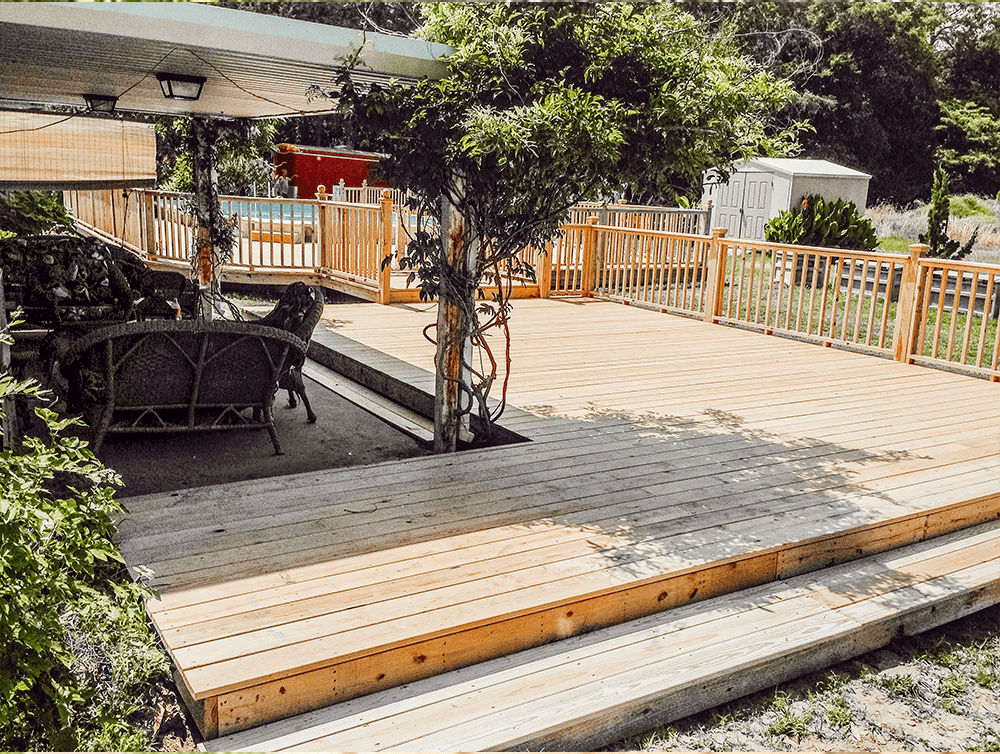 Ready for a brand new deck? H&H has built decks all over Greenville and the surrounding areas for decades now. With strong sturdy wood construction built by experts, you can be sure that your outdoor space will be perfect for you and your family.
We love to work with people who have a clear vision for their deck. Let us know what you're thinking and we'll deliver the perfect deck for you and your family. If you're not sure yet, check out some of our past deck projects for inspiration!
We'll Give You the Best Deck Building Experience!
A home's outdoor space is invaluable. This is doubly true for homes in Texas, where the weather allows us to spend time outside for a majority of the year. Unfortunately, too many of us have sub-par patios and decks that look rough and don't provide growing families with the space and comfort they need.
That's why we love building custom wooden decks from scratch. A good deck is a gathering space for so many family and community events. Whether it's a family reunion, a barbecue, or a quiet beer with your husband or wife, you'll spend a lot of your outdoor time on your deck. Make sure it's one that's perfect for you and your family.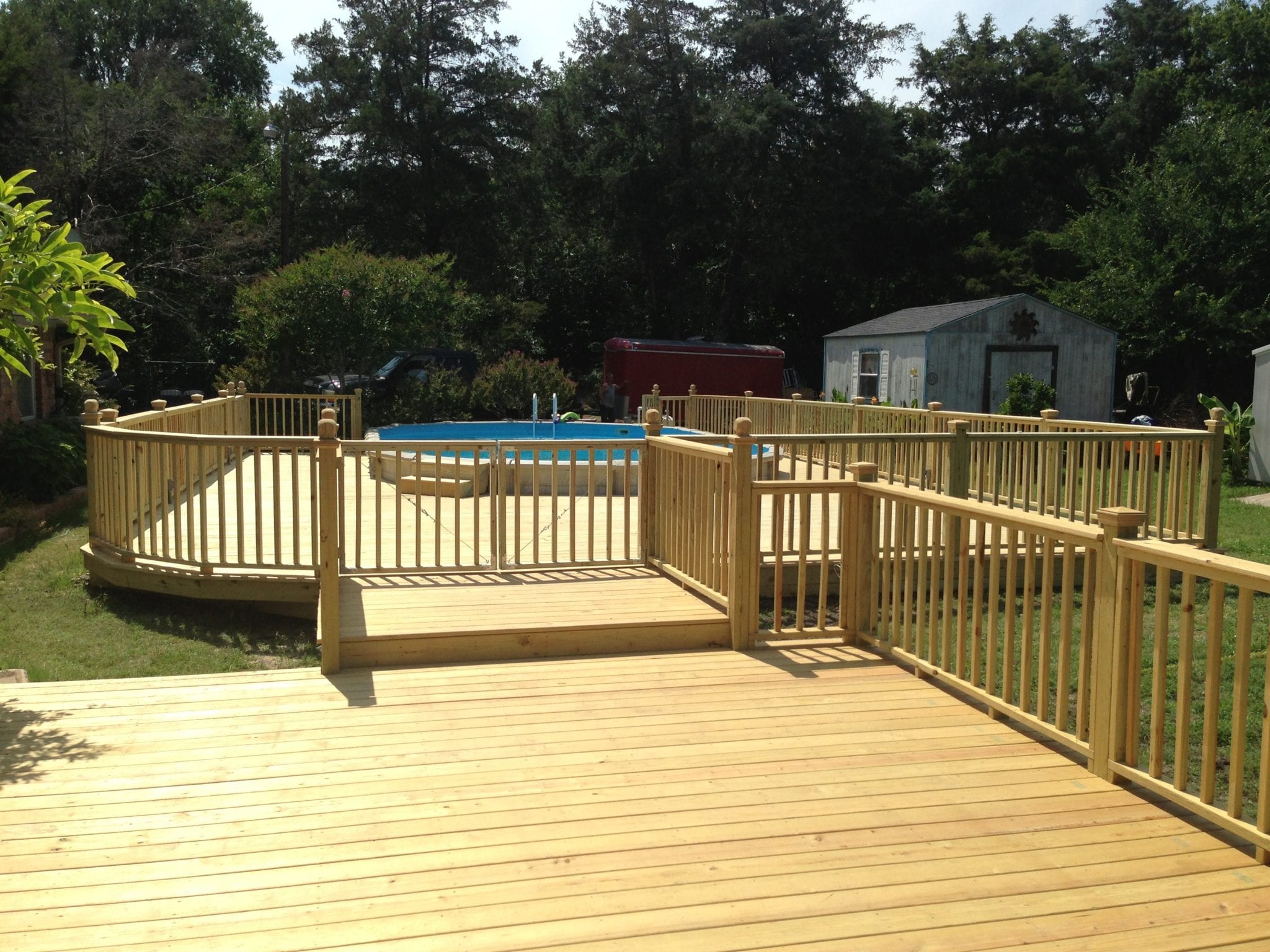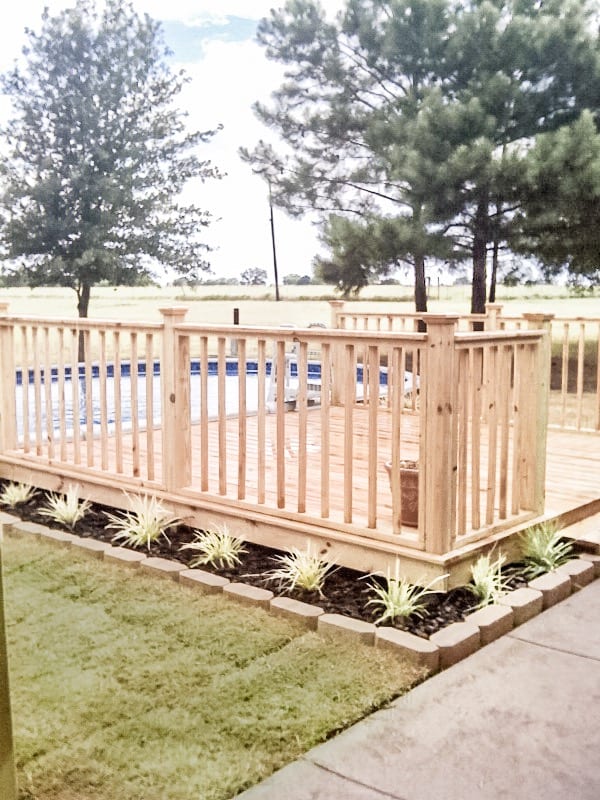 We can do more than just decks. We have built Arbors, pergolas, gazebos, and all manner of wood construction. Whatever your vision for your deck, patio, or outdoor space, we are more than happy to jump in and make your vision come to life.
Plus, decks and other structures are a great way to add some value to your property and interest potential future buyers. As we spend more and more time indoors, having a great outdoor refuge is increasingly important for all of us. Make it a beautiful and comfortable refuge with our custom decks.
Deck Repair
Often it's not necessary to totally rebuild a deck. Replacing old boards and a coat of paint can go a long way on tight budgets. Whether you need minor or major deck repairs, H&H Construction and Restoration of Greenville can come to your rescue and get you back outside enjoying your home.
Don't let an old deck ruin what should be your sanctuary and a source of happiness. Find out how to maintain a safe and pleasant deck here.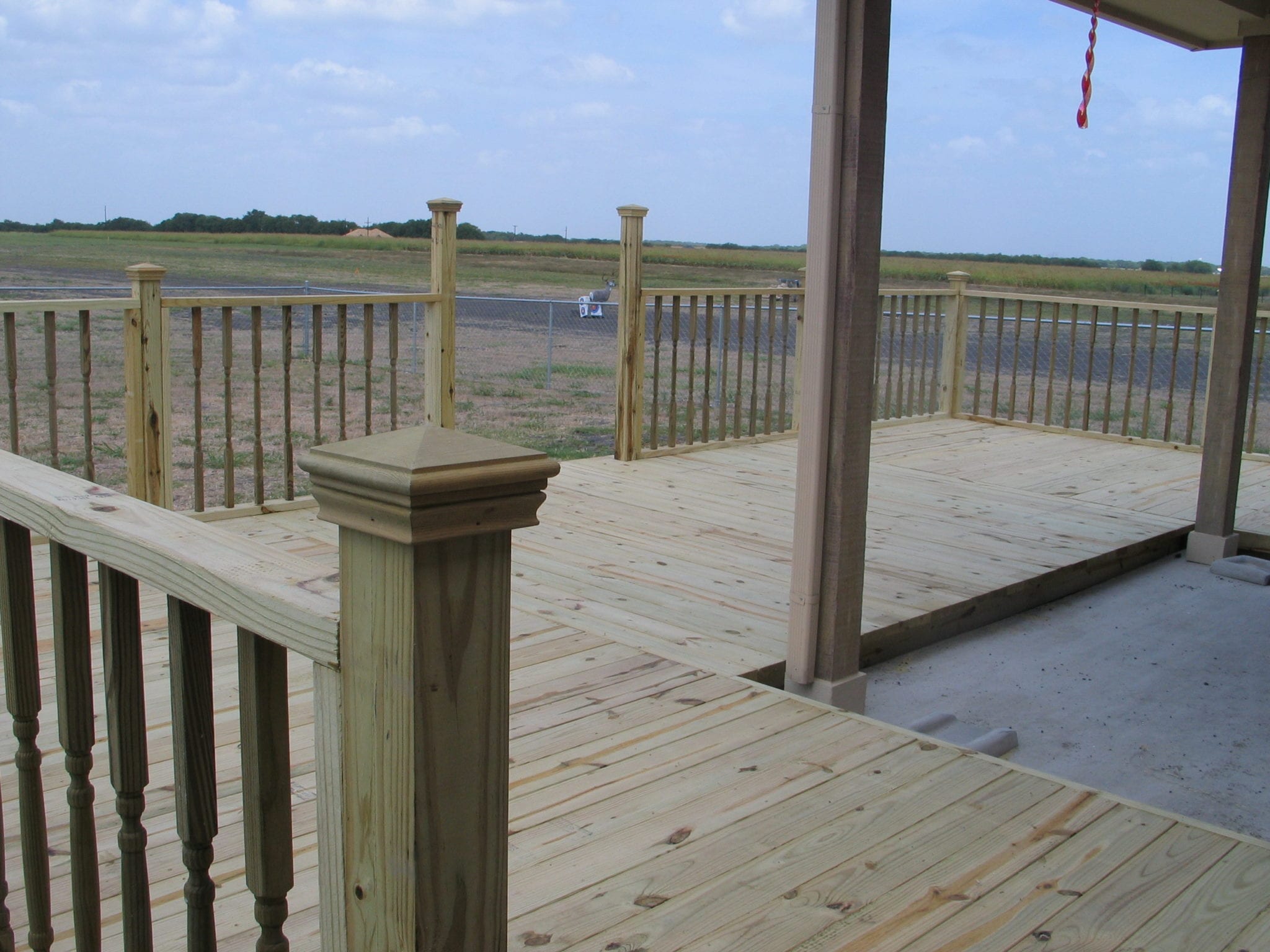 Is the thought of rebuilding your deck from scratch too daunting?
Resorting to such drastic measures isn't always necessary! In fact, timely intervention ensures a simple deck repair project will do the job and help your deck or patio last much longer.
While deck maintenance is an important part of every deck owner's life, deck repair isn't always due to negligence. And even when it is, we understand life can get away from us all at times with our busy schedules!
However, just as often – if not more so – deck repair is made necessary by storm or even fire damage.
In many cases, we find a proper cleaning job, replacing old boards and joints, and giving your deck a fresh coat of paint does the job perfectly. However, even this can be a two-day job – so we're happy to take the pressure off you by stepping in!
Whether your deck repair job is a major undertaking or a minor one, H&H Construction and Restoration can come to your rescue.
With our expertise, we'll have you back outside enjoying the comforts and luxuries of an outdoor hosting space in no time.
Contact us today and get started!
Testimonials
H&H helped us out with a plumbing remodel. They did the the back hoe work that allowed us to run a new sewer drain to the main sewer connection. They came out on a Saturday did the work and helped with the pipe. We will use H&H again and recomend them to any one needing a home project completed in a timely, professional manner.
Rodney Rigsby - McKinney, TX
I had Jimmy with H H Construction remodel my home as I was going to sell it and move into a different home. He laid tile in my kitchen, bathrooms and entry way. He painted the entire outside of my house and brought to my attention some rotten eave boards that needed to be replaced. He completed all this and it was at a fair price. I recommend him for anything you may need.
Ron Gallegos - Royse City, TX
I have known Jimmy Henderson for over 5 years. Jimmy is honest, forthright, and conscientious. He plans work thoroughly and delivers on time and on budget. The quality of work at H&H Construction is excellent. I have and will continue to recommend Jimmy to my friends and associates.
Wayne Nabors - Celina, TX