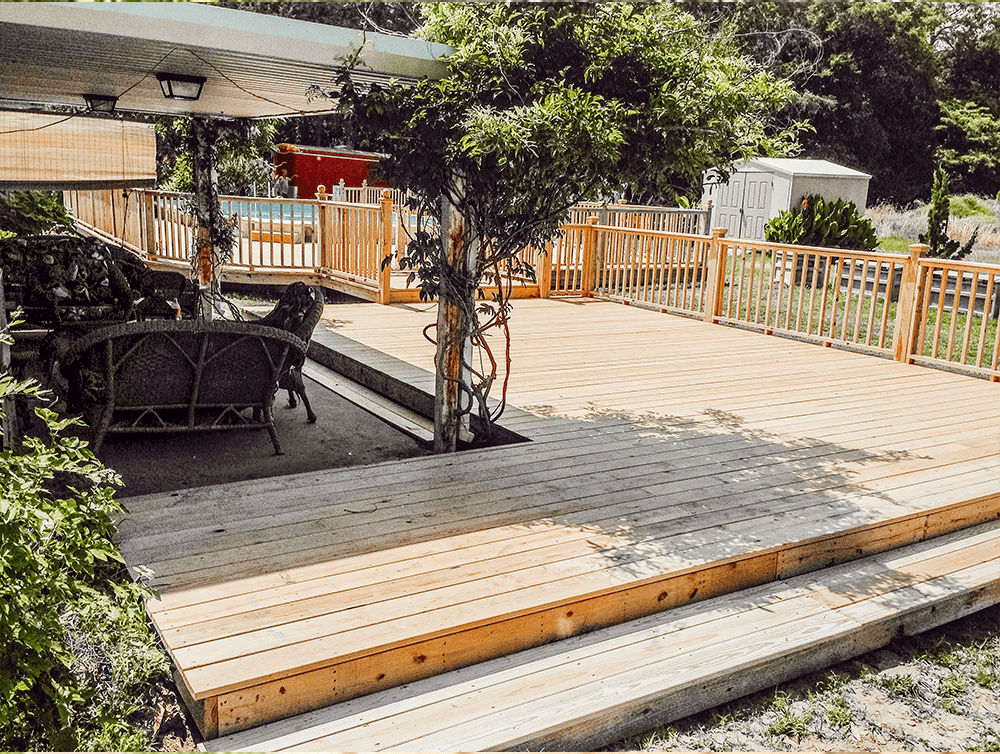 Ready for a brand new deck? H&H has built decks all over Greenville and the surrounding areas for decades now. With strong sturdy wood construction built by experts, you can be sure that your outdoor space will be perfect for you and your family.
We love to work with people who have a clear vision for their deck. Let us know what you're thinking and we'll deliver the perfect deck for you and your family. If you're not sure yet, check out some of our past deck projects for inspiration!
We'll Give You the Best Deck Building Experience!
A home's outdoor space is invaluable. This is doubly true for homes in Texas, where the weather allows us to spend time outside for a majority of the year. Unfortunately, too many of us have sub-par patios and decks that look rough and don't provide growing families with the space and comfort they need.
That's why we love building custom wooden decks from scratch. A good deck is a gathering space for so many family and community events. Whether it's a family reunion, a barbecue, or a quiet beer with your husband or wife, you'll spend a lot of your outdoor time on your deck. Make sure it's one that's perfect for you and your family.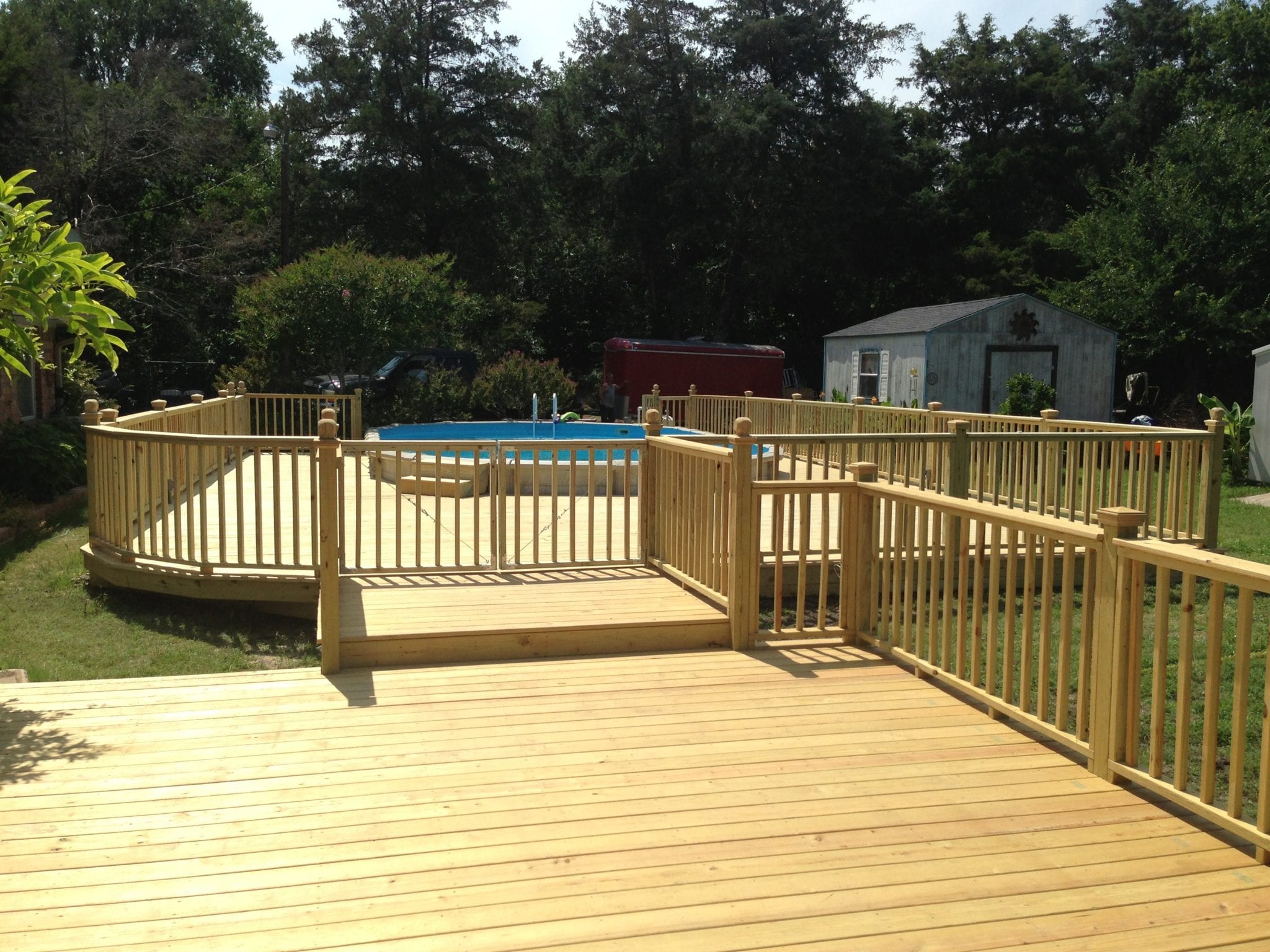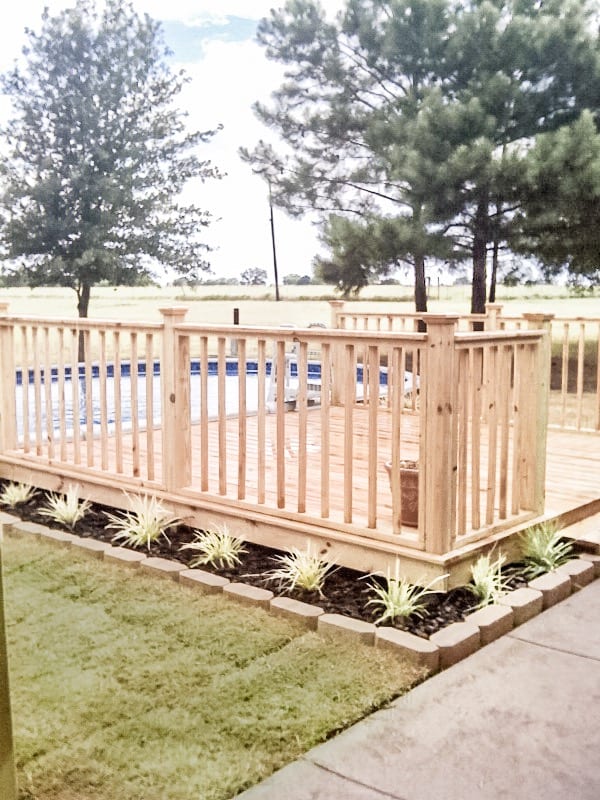 We can do more than just decks. We have built Arbors, pergolas, gazebos, and all manner of wood construction. Whatever your vision for your deck, patio, or outdoor space, we are more than happy to jump in and make your vision come to life.
Plus, decks and other structures are a great way to add some value to your property and interest potential future buyers. As we spend more and more time indoors, having a great outdoor refuge is increasingly important for all of us. Make it a beautiful and comfortable refuge with our custom decks.
Deck Repair
Often it's not necessary to totally rebuild a deck. Replacing old boards and a coat of paint can go a long way on tight budgets. Whether you need minor or major deck repairs, H&H Construction and Restoration of Greenville can come to your rescue and get you back outside enjoying your home.
Don't let an old deck ruin what should be your sanctuary and a source of happiness. Find out how to maintain a safe and pleasant deck here.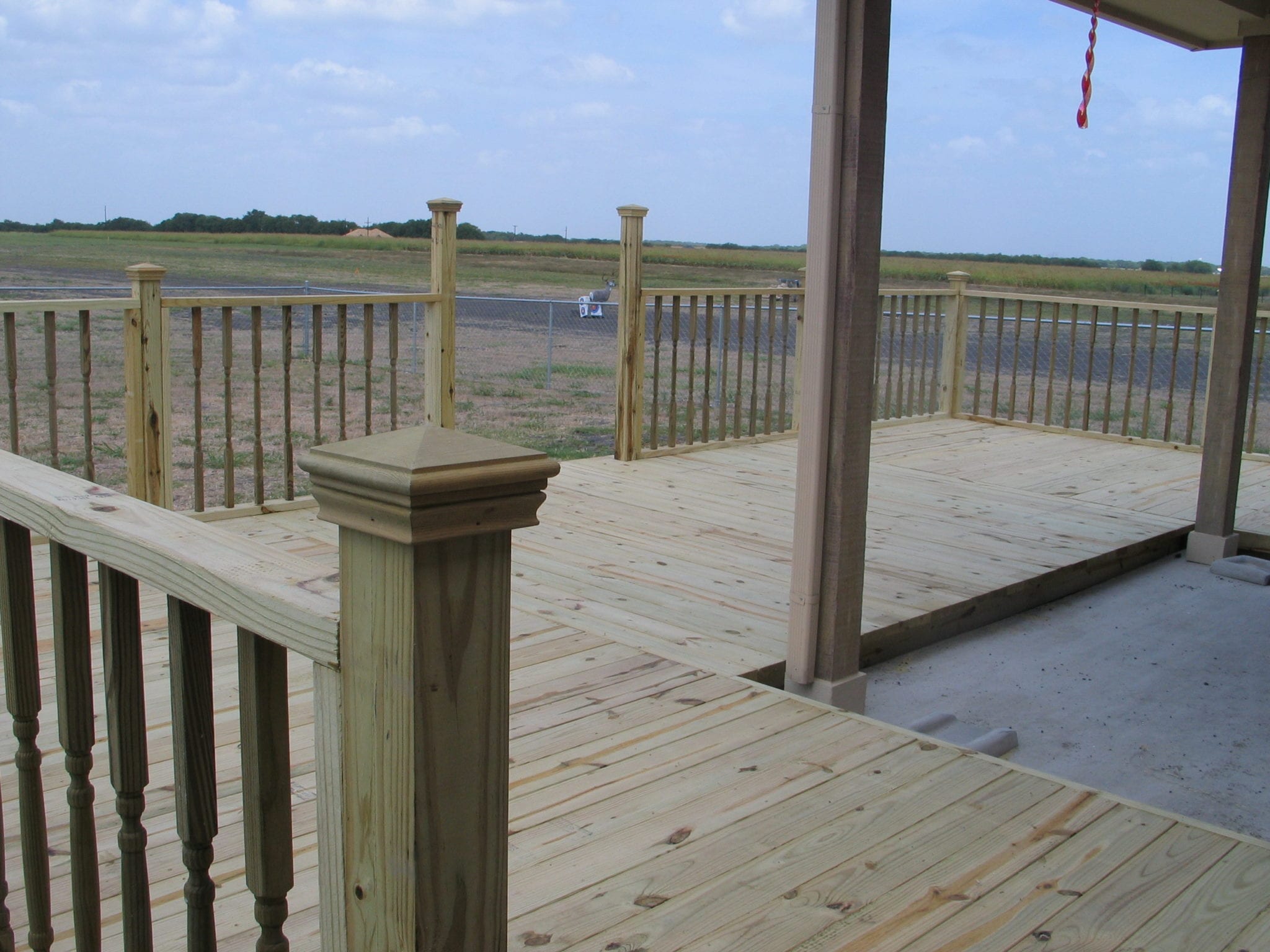 Contact us today and get started!