Your beloved home is starting to show its age. The paint is a little faded in the living room, the appliances in the kitchen look dated, and you've had to repair the roof one too many times this past year. If you're thinking about hiring a home renovation contractor, H&H Construction and Restoration is your partner for any renovation of any size.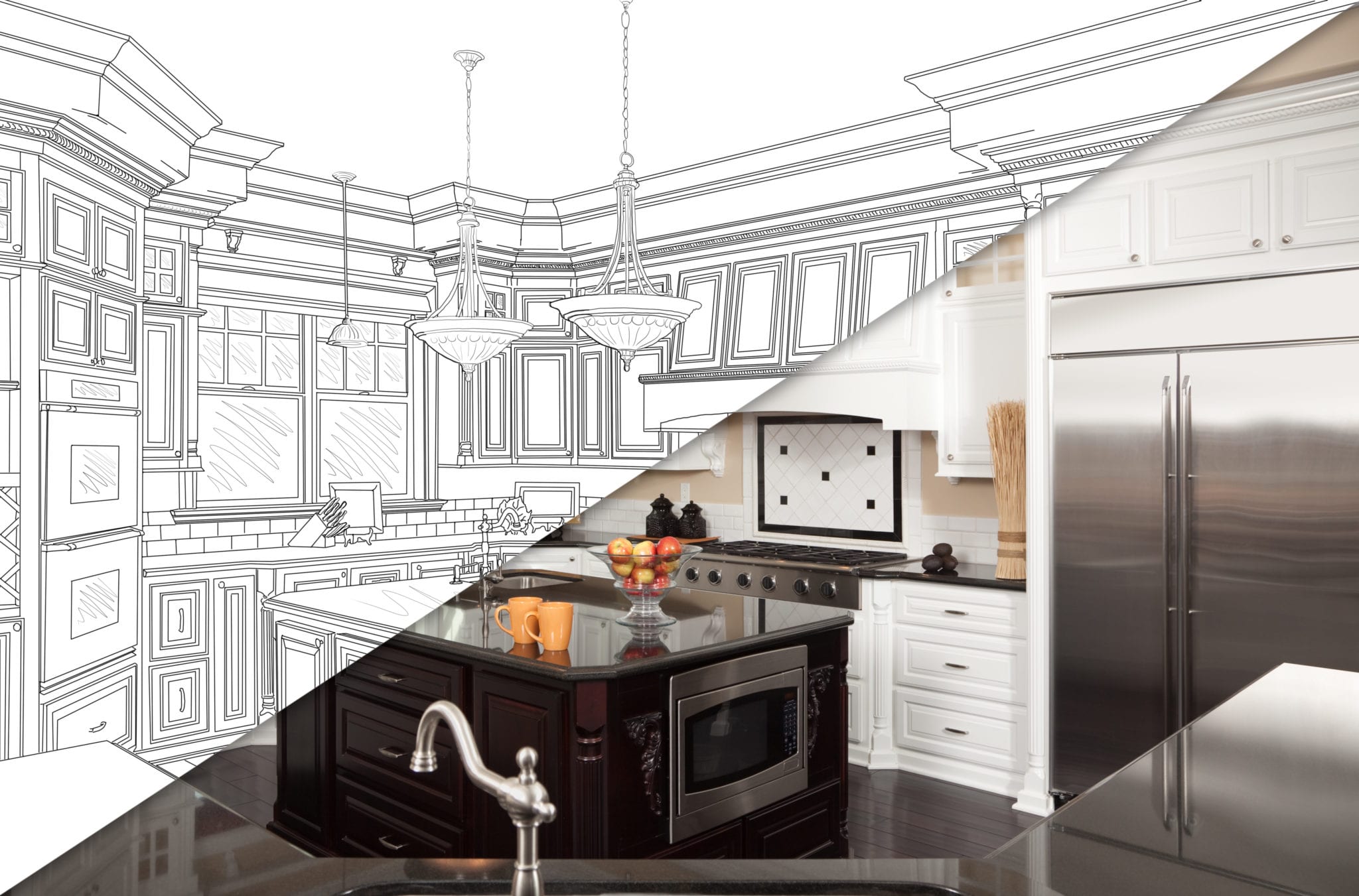 Renovate Your Entire Home
Want a brand new home without actually buying a new home? Whole home renovations can do that and take your much-loved yet aging home and turn it into something beautiful and modern. If you've cultivated friendships and a life in your current neighborhood, but are concerned about your home's condition, renovate instead of thinking about a move from the place you call home.
We can work with several layers of home renovations from those that tear down everything except the chimney to those that don't swing the sledgehammer quite so hard. We can take your home's current style and give it subtle updates or we can go the whole nine yards and make your neighbors do a double-take when they see the new façade.
Home Renovation for a High Traffic Room
Updated kitchens save time with food preparation and are also joys in which to gather with friends. Renovated bathrooms offer a peaceful retreat in the morning as you get ready for work or in the evening when you take a leisurely soak in the tub.
Why is a kitchen renovation a great idea?
You might not realize it, but every time you run that ancient dishwasher, you're probably wasting gallons and gallons of water. And your 30-year-old refrigerator probably costs more to run than your air conditioner! Think about renovating your kitchen to increase efficiency, reduce energy costs, and beautify your space with features like granite countertops, tile floors, and stainless steel appliances.
Why consider bathroom renovations?
Just like your kitchen, an outdated bathroom uses too much water, and there's a good chance it's not a truly enjoyable space any longer with its dirty tiles, dated hardware, and peeling cabinets. We'll complete a bathroom renovation from top to bottom or provide some strategic updates to improve your space.
Why are strategic renovations a great idea?
If you're planning on selling your home and want to give your buyers the best view possible, you'll want to think about updating a desirable area like the kitchen or bathroom. After walking in your home, those major rooms are going to be one of the first places your buyers look to see if they like the residence.
Think About a Room Addition
If you're satisfied with the look of your home but are worried about outgrowing the space, you might consider room additions. We can give your home extra square footage in a variety of ways which include:
Full exterior room additions
Wall push-outs
Attic conversions
Second story additions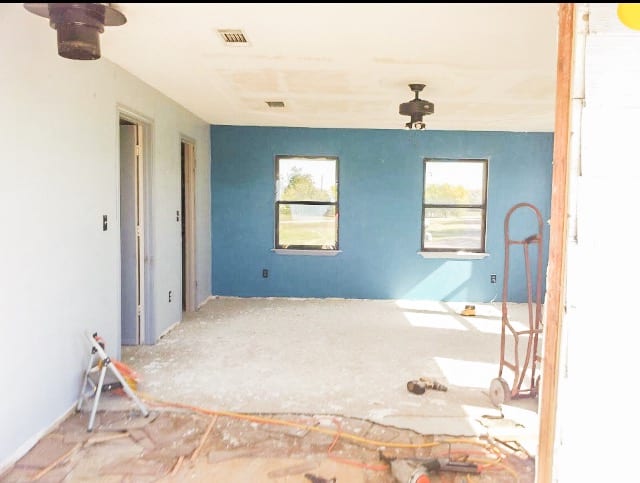 Give the Exterior a Face Lift
The possibilities are endless for exterior renovations that will create an entirely new look for your home. Have you ever wanted beautiful natural stone on your home instead of the old siding that's become warped and faded? We'll show you how to transform your home from tired to invigorating.
Some of the home renovation services we can offer for the exterior include:
New roofing
Replacement siding
Updated windows & new doors
New hardware and lighting fixtures
Landscaping ideas
Whatever your budget, we'll help bring your ideas to life while keeping home renovation costs at an affordable level. We'll work efficiently to renovate your home without delay and give you a beautiful, brand-new space.
Contact us today and get started!
Testimonials
H&H helped us out with a plumbing remodel. They did the the back hoe work that allowed us to run a new sewer drain to the main sewer connection. They came out on a Saturday did the work and helped with the pipe. We will use H&H again and recomend them to any one needing a home project completed in a timely, professional manner.
Rodney Rigsby - McKinney, TX
I had Jimmy with H H Construction remodel my home as I was going to sell it and move into a different home. He laid tile in my kitchen, bathrooms and entry way. He painted the entire outside of my house and brought to my attention some rotten eave boards that needed to be replaced. He completed all this and it was at a fair price. I recommend him for anything you may need.
Ron Gallegos - Royse City, TX
I have known Jimmy Henderson for over 5 years. Jimmy is honest, forthright, and conscientious. He plans work thoroughly and delivers on time and on budget. The quality of work at H&H Construction is excellent. I have and will continue to recommend Jimmy to my friends and associates.
Wayne Nabors - Celina, TX
H&H Home Renovation: Turning Your House into the Home of Your Dreams
We all have a dream home.
However, when your house is showing its age, it's easy to become despondent, making it difficult to re-imagine it as your dream home.
At times like these, a simple room renovation isn't always enough. Luckily, this is what overall home renovations are for, of course!
The question is: how do you recapture that spark of imagination and excitement?
Take a walk through your house. Look at all of the rooms. See past what's already there and into the potential you know is waiting to shine through. Then sit down in your favorite spot and start looking for ideas online.
It doesn't matter where you find them – movie or series set pictures, online showrooms, even the digital version of your favorite magazines. Save photos of spaces you would love to see recreated in your home.
Now take another quick walk through every room and start putting your reference pictures together. You don't need any experience or special software to do so – simply paste the photos in Microsoft Paint or even a word processor!
Shift them around, resize them, and swap them out for new ones.
What you're doing is creating a picture board that makes it easier for you to visualize your dream home when you walk through your house.
You can keep coming back to it, adding new ideas or changing things, and before you know it, you barely see your home as it is.
Instead, you're seeing its potential coming to life in your mind's eye.