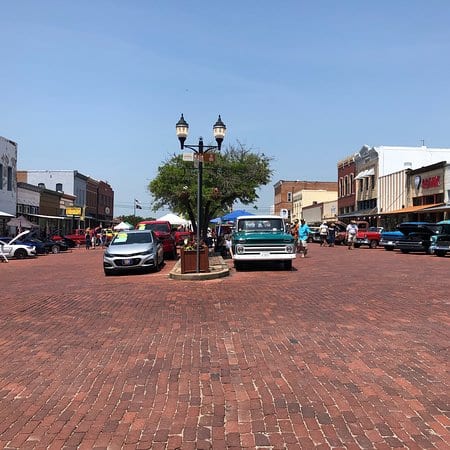 Founded in 1849, Farmersville, a city in Collin County, Texas, typically isn't the first place that comes to mind when thinking of the Lone Star State.
However, while Dallas holds that particular honor, it's Farmersville heralded as one of the best places to live. Not too far from the Dallas/Fort Worth Metroplex, but not too close either, it's easy to see why the city has earned such recognition.
And despite Audie Leon Murphy, the most decorated World War II combat soldier, enlisting in Greenville, TX, Farmersville was his hometown - a history its residents are not likely to forget.
That same sense of pride is mirrored in the high level of quality demanded in all Farmersville home remodeling, residential repairs and home restoration work.
For example, our professionals at H&H Construction & Renovation bring 25 years of experience to the table, with satisfaction guaranteed no matter the project's size.
Home Repairs in Farmersville
Whether it's a quick fix for a troublesome gutter or timely repairs on the entire drainage system, residential repairs and improvement are a fundamental part of homeownership for Farmersville residents.
With an expert from H&H Construction & Renovation on your contact list, our prompt, affordable and effective services are never more than a phone call away.
From restoring your home to its original 19th-century charm and elegance to performing upgrades on your property, H&H Construction & Renovation can help you breathe life into your dream residence.
This includes fitting soffit and fascia replacements for your roof, giving your kitchen a fresh coat of paint, restoring your outside patio and more! No matter the complexity or simplicity of the project, our team is ready to impress at the drop of a hat!
Deck Remodeling
A new wooden deck helps extend your living space into the great outdoors and provides the perfect setting for hosting late night bonfires.
With H&H Construction & Renovation's professional team and 25 years of experience, turning your home into the envy of the neighborhood is something we excel in.
For this reason, when it comes to constructing or remodeling the wooden deck you've always dreamed of, look no further than our in-depth expertise.
Kitchen Remodeling in Farmersville
A kitchen makeover is the perfect way to transform the heart of your home.
With a newly remodeled kitchen, you're able to prepare and perfect every meal in a stylish, functional setting. H&H Construction & Renovation offers the stellar technical expertise, artistic talent and practical experience you need to achieve spectacular results.
In fact, it's that exact expertise that earned us our reputation as the number 1 contractors in the area.
Farmersville Fence Repairs and Replacements
Whether it's a residential fence replacement to keep rabbits out of your garden or a fence repair to prevent predators from disrupting your farm animals, you can always count on H&H Construction & Renovation to deliver prompt, professional results.
We have the necessary experience to perfect all fence repair, replacement and installation jobs - from graceful picket and lattice styles, to heavy-duty field fences.
Bathroom Remodeling
Transform your most pragmatic room into a space where comfort meets design with a bathroom remodel.
Thanks to our 25 years of experience with plumbing, electrical and remodeling, H&H Construction & Renovation is the company best prepared to turn your boring, everyday bathroom into the most elegant lavatory in all of Farmersville.
Window and Door Replacements in Farmersville
Prevent drafts and transform your home's design with new window and door installations directly from H&H Construction & Renovation.
We'll help you not only boost your property's market value by improving its curb appeal, but also make your home a more comfortable, welcoming space to inhabit.
Contact us today and get started!