Located in Northeast Texas, Wolfe City has that classic small town charm. Laying near the North border of Hunt County, it's a great place to live. When house-proud homeowners in Wolfe City undertake home restoration, residential repairs, or home remodeling projects, they look to H&H Construction & Restoration for quality results. With 25 years of experience in home renovation, we're ready to tackle any job, big or small.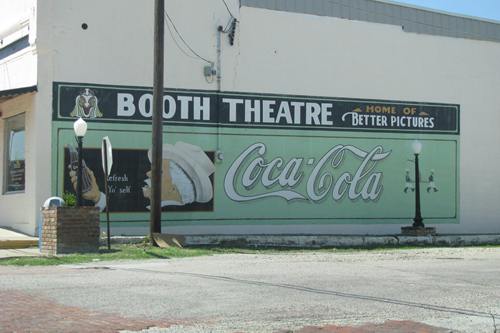 Residential Repairs
Regular maintenance and timely home repairs are critical when it comes to protecting the investment that you've made in your home. Whether you need a handyman to repair a faulty faucet or an expert carpenter to fix a broken banister, the professionals at H&H Construction & Restoration can handle virtually any maintenance and repair job for your Wolfe City home.
Wolfe City Home Remodeling and Restoration
Home remodeling projects give you the chance to turn your existing home in Wolfe City into the home of your dreams. From arbors and pergolas that offer shade for summer outdoor activities to renovations that restore your Victorian home to its original glory, H&H Construction & Restoration can transform your home inside and out.
Expert Deck Remodeling and Construction
At H&H Construction & Restoration, our attention to quality craftsmanship has earned us a reputation as a leading deck builder in Wolfe City. We specialize in constructing custom wood decks that not only complement your home's architectural style but your lifestyle as well.
Kitchen Remodeling in Wolfe City
As the room where your family and friends inevitably gather, your kitchen is more than just a place to prepare meals. Kitchen remodeling services from H&H Construction & Restoration let you boost the style of the room while improving its functionality too. Whether you want a full renovation or a mini makeover, call us for all your kitchen remodeling needs.
Wolfe City Fence Repair and Replacement
From a traditional white picket fence that adds charm to your front garden to a vertical board fence that augments backyard privacy, a quality fence surrounds your property with style. The pros at H&H Construction & Restoration can keep your fence looking like new with timely repairs or can replace your fence with the type, material, and design that best suits your Wolfe City home.
Bathroom Remodeling in Wolfe City
H&H Construction & Restoration bathroom remodeling lets you update your Wolfe City home's bathrooms to meet your family's needs. Give your master bath the ambiance of a luxury spa or find storage solutions for a crowded family bathroom. Whatever your needs, we can rework the room to make it function better and look fabulous.
Window and Door Replacement
Whether you want to replace windows in an historic 19th-century structure or you'd just like to swap out the front door in your Texas-style home for something more stylish, H&H Construction & Restoration offers a broad array of window and door replacement options. We're all about making your home in Wolfe City a more beautiful and comfortable place.
Contact us today and get started!