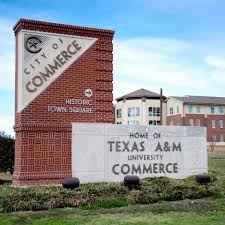 Home to one of the Texas A&M University campuses, Commerce is a North Texas community of friendly citizens and beautiful scenery. Originally established as popular trading post and mercantile store located where the present day downtown area is, Commerce is just 60 miles north of Dallas and only 45 miles south of the Texas/Oklahoma border. As the second largest city in Hunt County with a population of approximately 10,000 residents who take a lot of pride in their homes, H&H Construction & Restoration is proud to provide home remodeling, restoration, and repair services to preserve the homes throughout the community.
Making necessary repairs or renovations as they come up is just one of the many important duties of owning a home, yet not every homeowner has the ability or available time to handle regular maintenance. Whether your home requires a repair to the tile flooring or an immediate plumbing repair or update to a mature classic home, the Commerce home repair team at H&H Construction & Restoration can manage the task and save you time and frustration.
With 25 years of restoration and remodeling Commerce homes, H&H Construction & Restoration is skilled and equipped to deal with any task or project, including whole-home renovations and brand-new additions. No matter how big or small, with every project our target is to make you dream home a reality.
With many warm months throughout the year, outdoor living space in North Texas is important to homeowners, and absolutely nothing can increase your enjoyment of the outdoors in Commerce like unique and perfectly designed deck. Our design specialists at H&H Construction & Restoration will construct a deck that matches your home's style and your way of life enjoying the outdoors.
As the heart of your home, your cooking and dining space within your kitchen is the area that many Commerce residents prefer to update to enhance functionality as well as style. If you need either a kitchen cabinet facelift or a total transformation of your entire kitchen and dining space, H&H Construction & Restoration will make your home's kitchen look brand-new again.
A precisely constructed fence can improve your personal outdoor privacy and protection while adding style to your home. H&H Construction & Restoration can design, construct, replace, and repair any type fencing, from easy maintenance vinyl fences to solid wood fences crafted from weather-treated cedar.
A bathroom remodel in your home gives you the chance to add, not only design, but also functionality to the most frequently used space in your home. Our bathroom renovation experts can design a solution tailored to your specific requirements; whether you need a bathroom that assists in speeding your family out the door at the start the day or one that serves as a private space to unwind at the end of a long week.
Door and Window Replacements
Replacing outdated doors and windows can enhance your home's appearance while allowing natural organic light to pour in and protecting your family from any unwanted outdoor elements. Modern windows are a big player in reducing heating and cooling expenses by lowering drafts and air flow to virtually zero. The Commerce window and door replacement team at H&H Construction & Restoration can answer any question you have regarding the efficiency of your home's doors and windows.
Contact us today and get started!