Remember – functionality + personality = a great kitchen!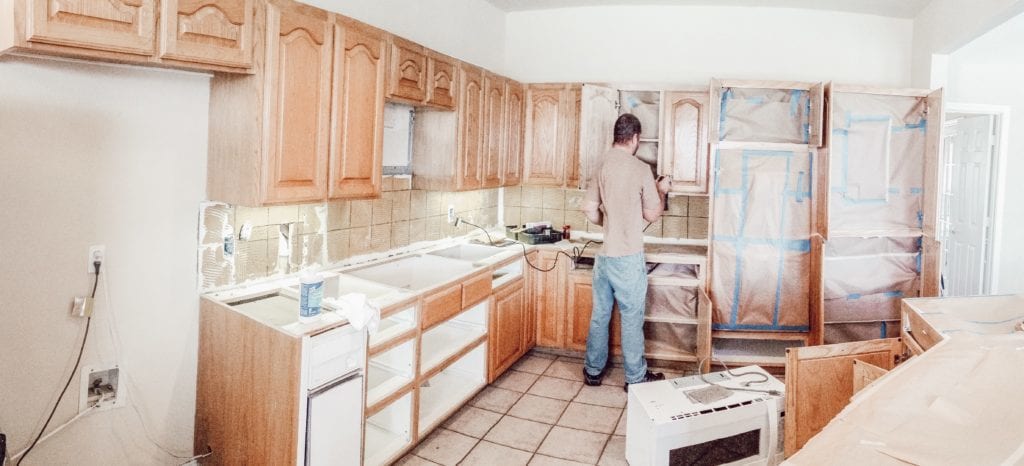 Kitchen renovations remain one of the most popular remodeling projects across the globe.
This is largely due to the fact that kitchens are (usually) high traffic rooms – although this wasn't always the case. As times have changed, people have shifted from seeing the kitchen as a purely functional area, often hidden in the back of the house, to a more personal, social area.
As a result, families and individuals are quick to choose their kitchens as the first places for a remodel. The question is: what's the first step in renovating your kitchen?
Let's find out!
What Should a Kitchen Renovation Improve?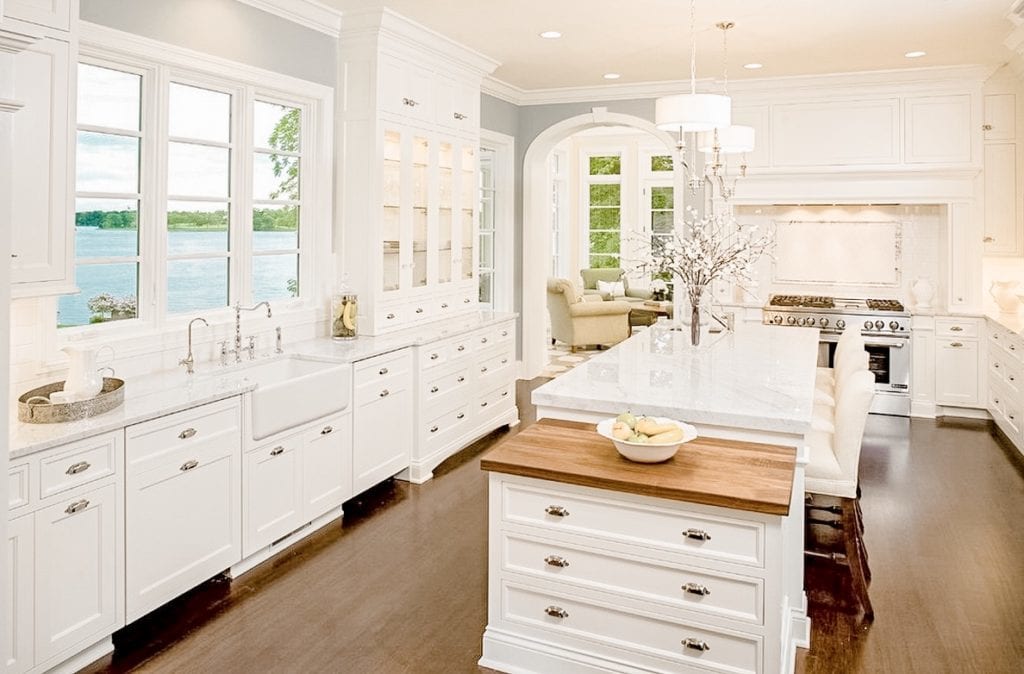 First things first.
The modern appreciation of kitchens doesn't strip it of its functional purpose. Kitchen remodels are often oriented around optimizing as well as personalizing the space.
Optimizing the area usually includes adding storage and working space. But it can also involve upgrading your appliances. A kitchen renovation ought to optimize the area's functionality as well as reflect your individual personality.
How to Go About a Kitchen Remodel
Kitchen renovations can be a fairly daunting task if you don't know what to expect. Thus, the first step is to:
Think About the Layout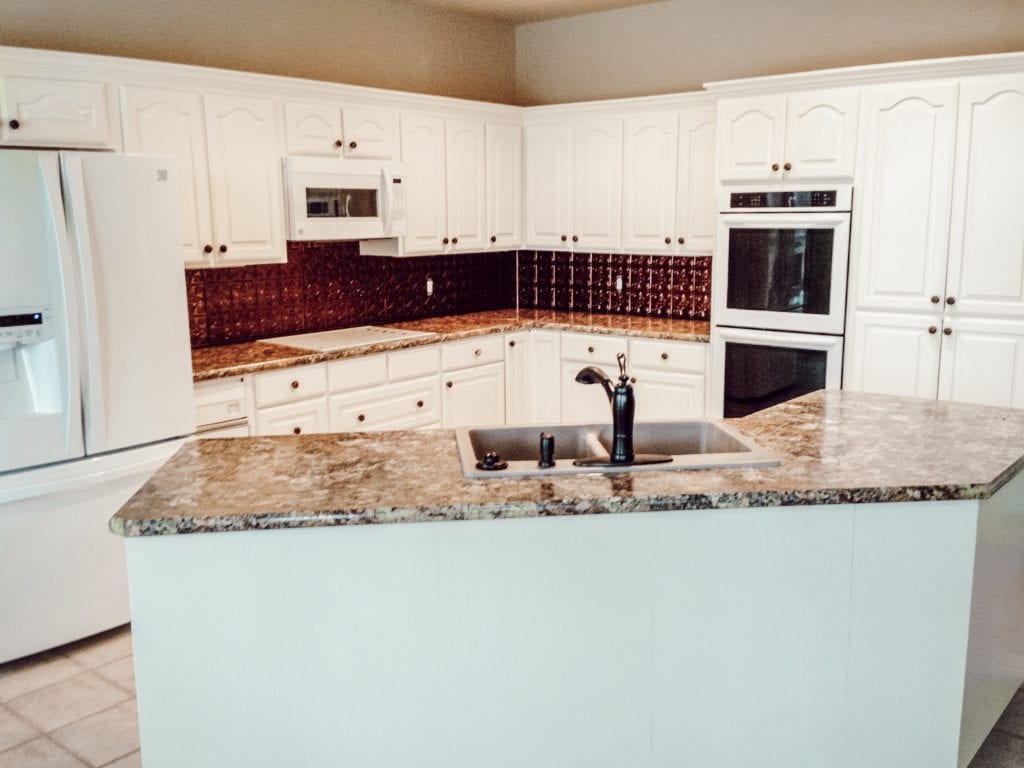 Do yourself a major favor and start by thinking about your kitchen's layout. Whether you're simply remodeling the existing area or expanding it, you'll need to have a good idea of how you want your kitchen to look before you do anything else.
One of the best tips we can give for your kitchen remodel is to consider functionality first, and then personality. After all, you need to be able to use your kitchen the way you intend to.
The classic work triangle is one of the best ways to ensure a functional layout. There are three features of the kitchen you'll be using the most: your sink, refrigerator, and stove. By arranging these in a triangular pattern, you'll be optimizing the layout by ensuring you don't need to take any unnecessary steps to reach everything you need.
You should also take the number of people likely to be using the kitchen at the same time into consideration. By adding an extra workstation, you'll avoid bumping elbows and stepping on feet.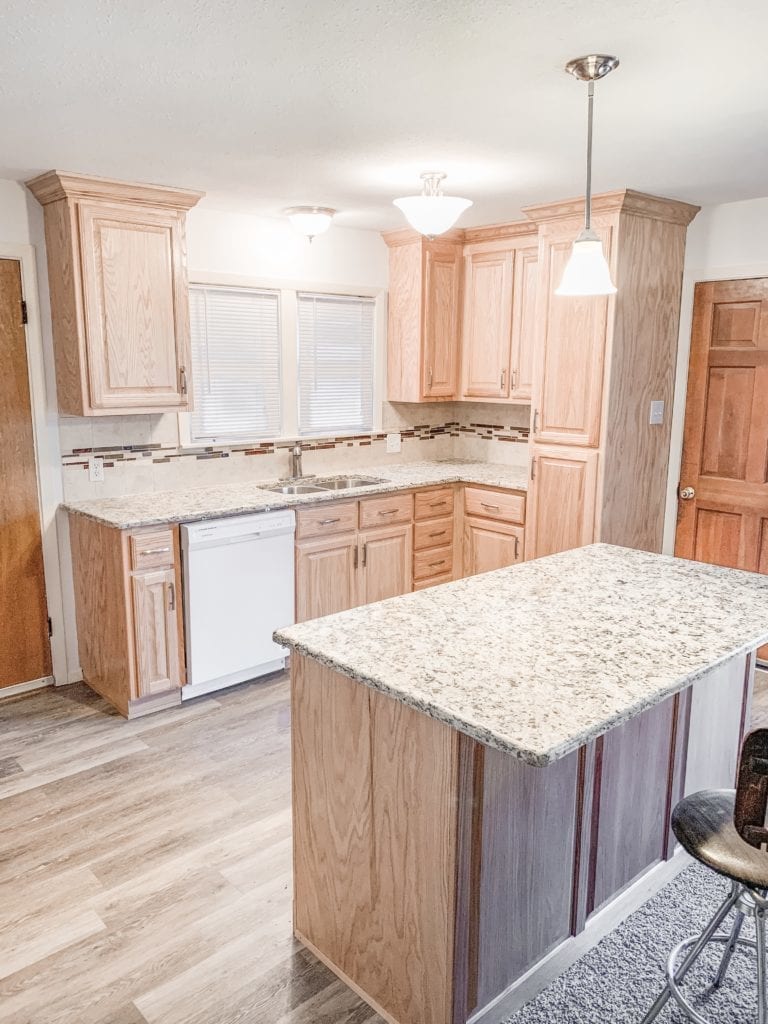 If space against the walls is at a premium but you've got plenty of floor space to work with, then an island is a great solution. What makes islands such an attractive option is that not only are you increasing the available work space, but you're also adding a dining option for socializing in your newly renovated kitchen.
How to Plan Your Kitchen Remodel Space
Once you've decided on your layout, it's time to give some more thought to the spacing. While a good contractor will help you with ensuring proper safety, it's still up to you to plan for convenience.
As a minimum, you'll want to have at least 36 inches of counter-top space. You'll be using this for food preparation and to hold any movable appliances, such as a microwave or coffee machine. When thinking about your sink, plan to have 24 inches of completely open counter space (no appliances) on one side and 18 inches on the other. Of course, the more, the merrier!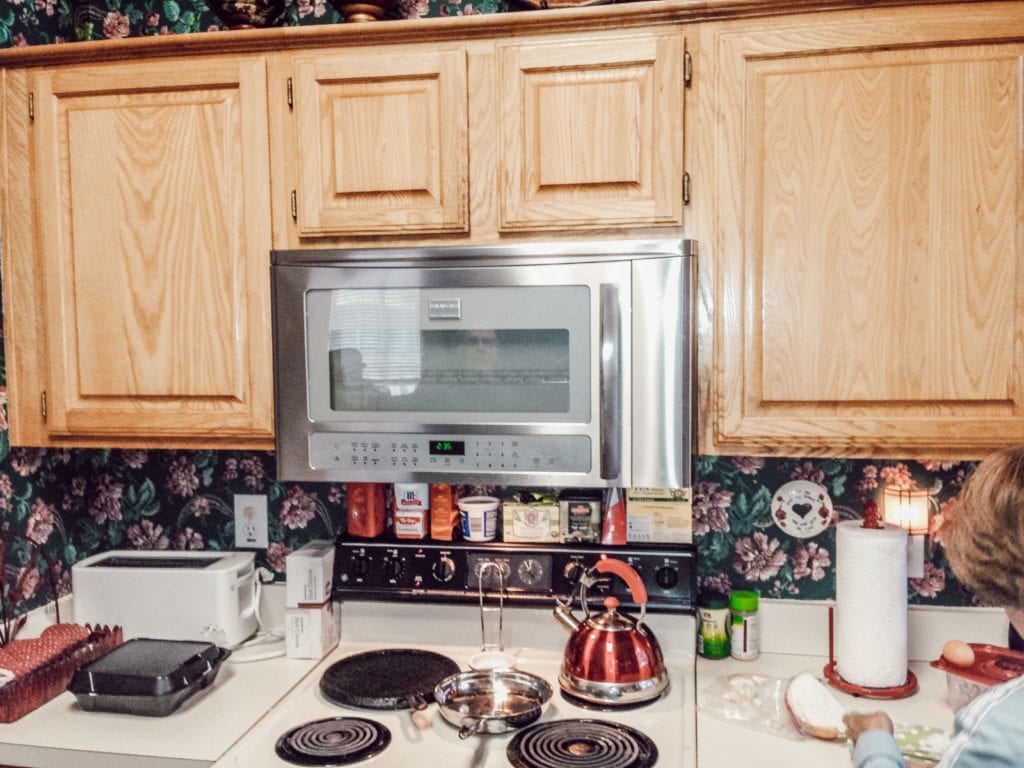 Speaking of appliances, you'll want to have between 30 and 48 inches of open floor space in front of them. This ensures that you'll be able to open their doors with ease.
Finally, think about your walkways. Ideally, you should have at least 42 inches of unobstructed floor space between your counters and your island (if you have one). That way, people can easily walk past each other in your kitchen.
Kitchen Remodeling Cost Considerations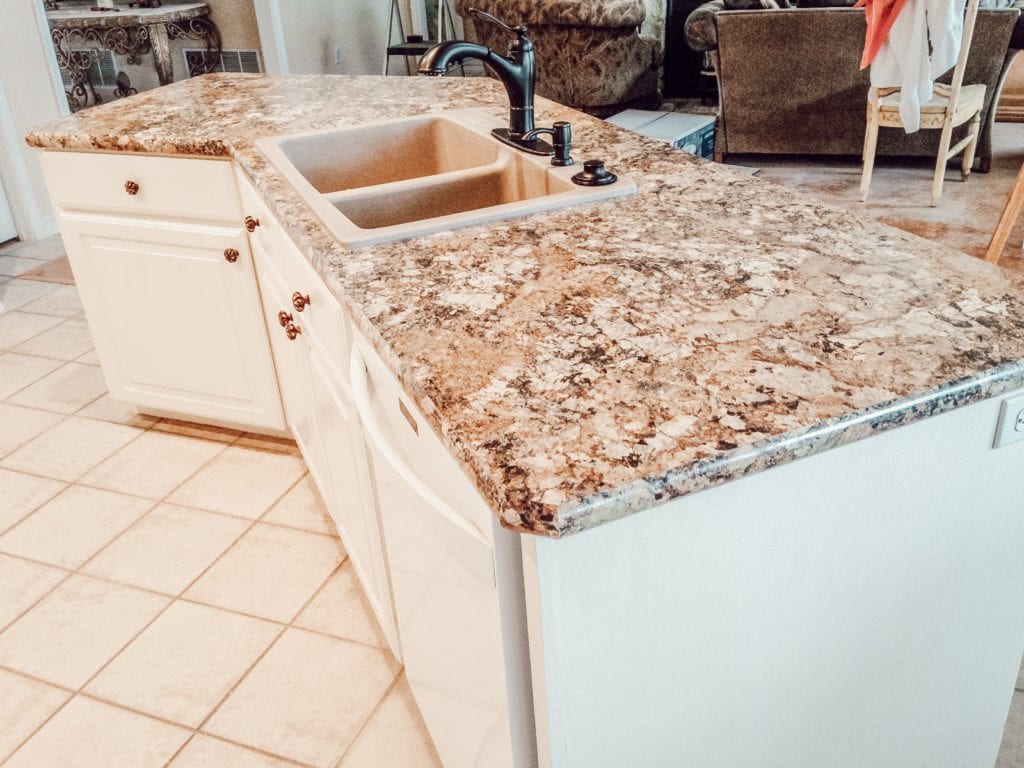 Before you run off to hire a contractor for your kitchen remodel, you need to take cost into consideration.
A good idea is to do your research while setting up a budget. Don't only think about how much you can afford to spend, but also the costs of what you'll be paying for. Kitchen showrooms and home stores will help you get a good idea of the material costs.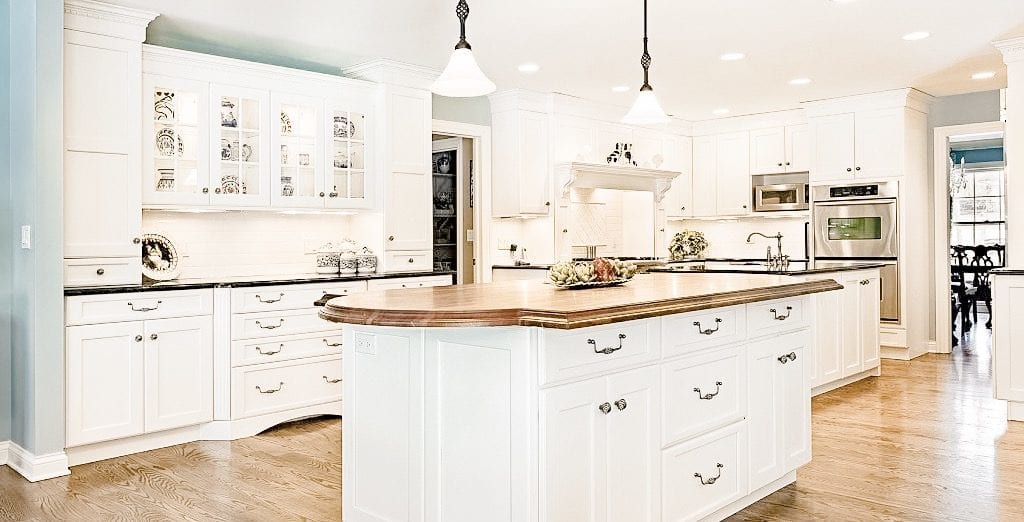 Next, eliminate the unnecessary wants from your kitchen renovation shopping list. Focus first and foremost on what you actually need, and budget to get the best possible quality you can afford.
Now you're ready to start thinking about labor costs, shipping and delivery, and taxes. These can very quickly add up, so your final step is to look at your budget and add 10% to 20%.
Once you've got your layout, spacing, and budget in place, congratulations! You're ready to hire a contractor for your kitchen remodeling project. Soon, you'll be able to enjoy your new, upgraded kitchen.
Contact us today and get started!