They say the fastest way to someone's heart is through their stomach. Eating is about more than just sustenance; cooking is a way to show people you care. Meals shared with family and friends often become the most treasured memories. From late-night conversations over glasses of wine to perfecting masterful creations, the kitchen is a place of culture. Don't let those modern, fitted stoves and sinks fool you-this is a living, breathing room. With that in mind, we should be treating it as such. A kitchen should meet your needs as well as match your personality. What do you like to cook? Are you super into baking? Do you often have a lot of friends over? These are all questions to consider when making a decision to remodel your kitchen.
Why Should I Remodel My Kitchen?
Kitchens have had a long, intimate history with homes. Their structure and purpose have evolved with our lifestyles. If you look at the setup of homes over time, you will find that the kitchen was not always seen as a desirable hang-out spot. It was pushed to the farthest corners of the house, out of sight, and especially away from company. However, as the world became more modern and industrialized, we began to integrate the room into our personal lives. Nowadays, kitchens are a site for all kinds of moving parts, both figuratively and literally. Here is where the liveliest gatherings often occur. There is nothing comparable to the bond people can share over a meal, or the laugh shared over a drink. Not just a static space for cooking, the kitchen hosts a myriad of moods and events. Your kitchen should be able to keep up with your life. This can also mean accommodating a growing family. Some factors to consider in its functionality include storage structures and even safety. More people means more usage, more usage means opting for efficiency. On the other hand, if the kitchen in question doesn't need a space upgrade, you could opt for fancy gadgets and pieces that are more relevant to your culinary endeavors. Or both! Either way, your kitchen is an extension of your creative side. Let's help it thrive.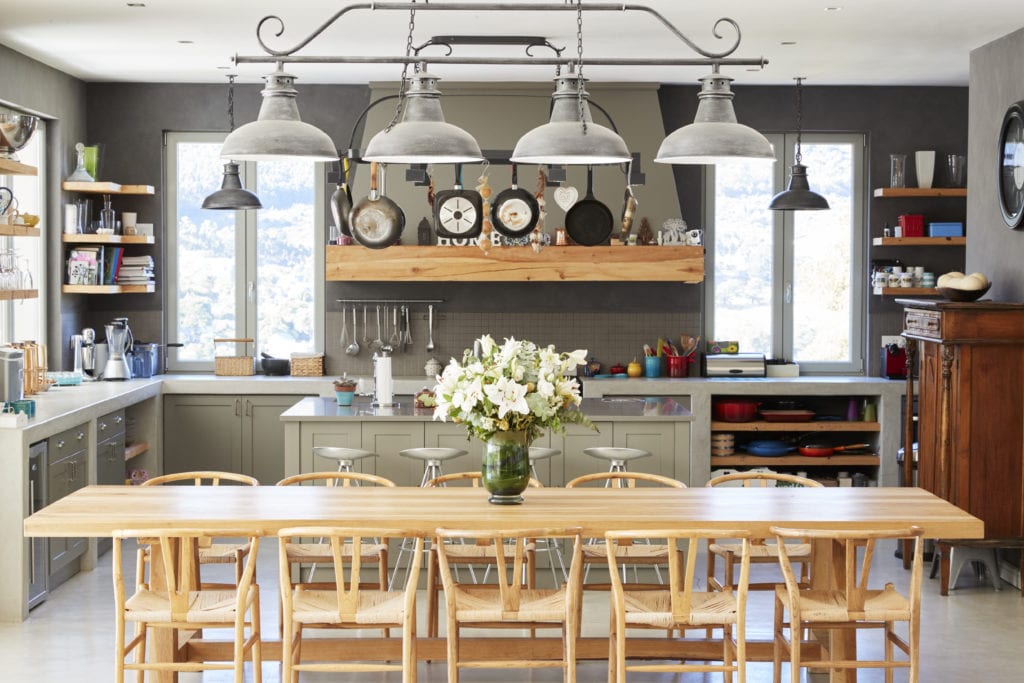 What Can a Kitchen Remodel Improve?
Modern kitchens have all kinds of clever design options you can choose from to both optimize and personalize your space. Cabinets and large countertops are not the only options you have for smart storage. Some ways to update your spatial capacity could include installing pull-out cabinets, rotating spice racks, or even refrigerators with shelves that fold out. Strategically placed racks and hooks can help organize your kitchenware, helping to prevent clutter. If your focus is on creating an Olympic-level chef's paradise, your remodeling project would probably revolve more around appliances that prepare food efficiently. If you're a master of the stove, consider installing a higher-grade vent hood system. If you are a budding chocolatier, you could invest in a tempered marble surface built right into your counter-top. It's not about creating the kitchen of your dreams; it's about creating a kitchen that will help you live them out.
Conclusion
We live in a culture of exponentially growing technology and access to information. Renovating a kitchen to fit your needs has never been more in your grasp. It is your art studio; your laboratory. It is the heart of the home, where kinship is born, bred, and fed. Whatever your intentions with food are, your kitchen is your best friend. It's entirely up to you to decide how to feed that friendship!
Want to see some recent remodels? Check out our gallery for more!
Contact us today and get started!