Why remodel your bathroom? If it works just fine, and you're not trying to impress potential buyers of the house, what's the point of fixing something that isn't broken? The bathroom is more than just mirrors and running water. It is your most private, personal space. Its purpose is serve to soothe both your mind and body. In the bathroom, you should be submerged in an atmosphere that complements your unique self. By remodeling this relatively small component of a house to fit your needs, you can tailor a space into a tool that serves to guide your mind to where it's trying to go.
The Bathroom is Important
Whether you live by a routine or have more of an avant-garde type of schedule, you probably start and end your day here. At these times it is a room of transition, where you are processing yourself for the next phase of your day. It should make you feel a certain type of way. You are constantly growing, adapting to and changing your world. Every morning, the bathroom plays an active role in propelling that energy. At night, it is the place where the day ends, where you are unbound from its events and return to yourself. Your bathroom should surround you with joy; perhaps even a bit of luxury.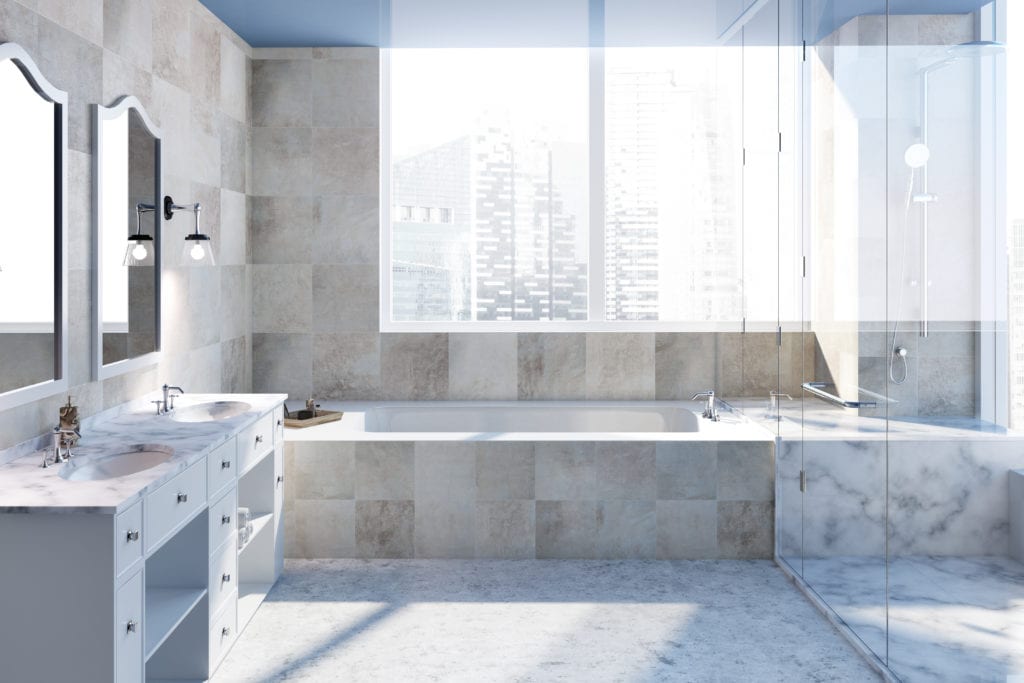 Ideas for your Bathroom Remodel
To achieve this tiny paradise, both functionality and decor must be involved. For example, one could elect to install many different types of lighting, such as large windows for daytime, and dimming switches and baseboard features for nighttime. If you're a plant person, you could keep an array of humidity-friendly plants and surround yourself with living, breathing decor. This is the place where you could treat yourself to a heated towel rack, extra plush towels and rugs, perhaps even an overhead speaker system to really get you in the mood. Your master bath is where you get to be a little bit selfish. You should be able to dip into the lavish contentedness that is essential to setting and resetting the tone your day.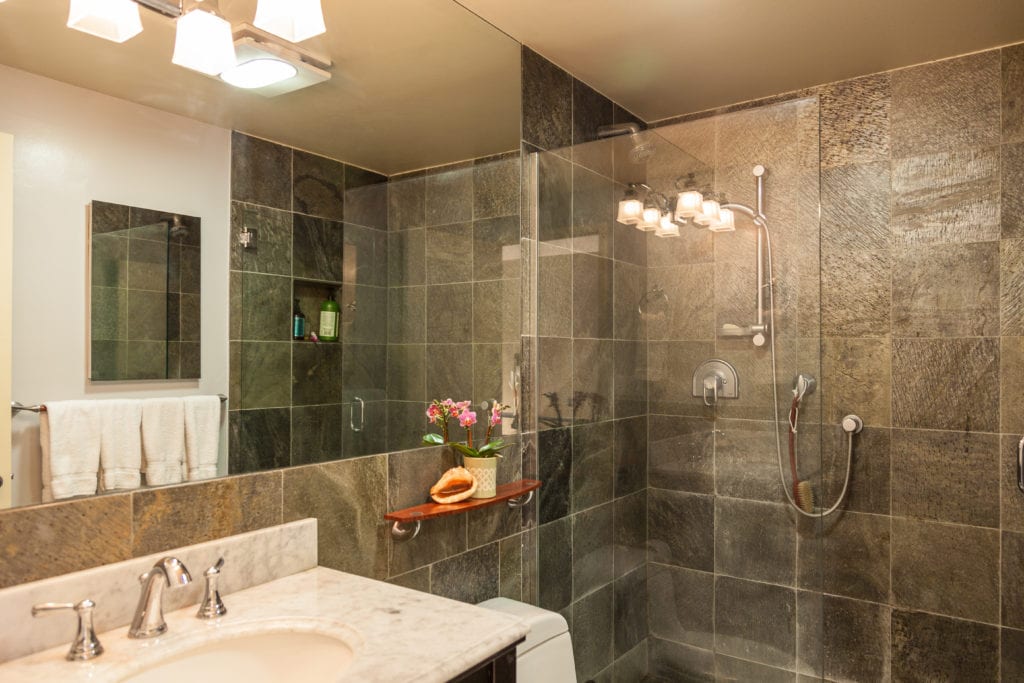 The Guest Bathroom
In most houses, there is at least one more bathroom, or half-bath, that is not the master bathroom. This smaller, higher-traffic washroom is a more public area. Because this is perhaps the most frequented place in your house by non-residents, it is one of the ways you present yourself to guests. This bathroom should create a sense of comfort, but can also show off your fun, artsier personality through its decor. They're also a ton of fun to remodel. Ways to fancy up this room a bit could include carefully-selected light fixtures with matching faucets and knobs, or perhaps a unique, custom vanity to (literally) reflect your personality. When guests need a moment, they can relax in a bathroom that houses an atmosphere distinct to your tastes.
Conclusion
Whether you are there for a hot, relaxing soak, or to amp yourself up for an event, your bathroom should be optimized to serve you. The choice to remodel your bathroom is also a choice to improve your every day experience. You're going to be spending a lot of private, personal time in there. So, why not outfit your surrounding environment to reflect your inner self? Check out some of our bathroom remodel work here.
Contact us today and get started!