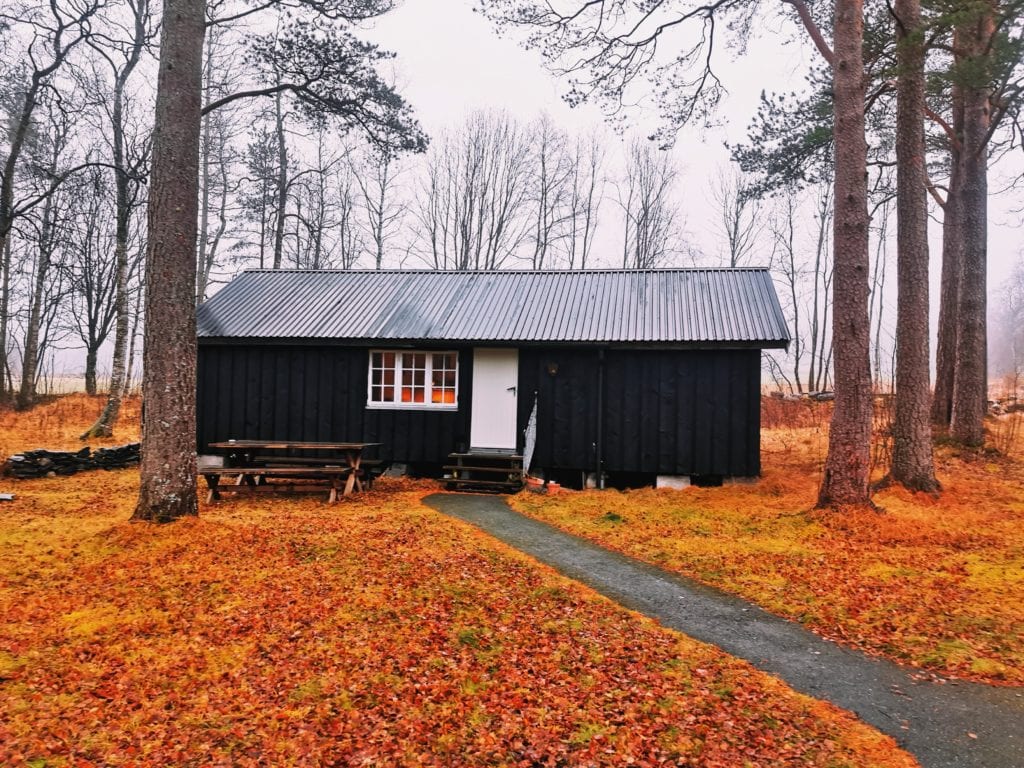 There are several good reasons to get a shed.
But it's not enough to just have one – your shed placement should be well-planned and thought out for the best results.
Otherwise, it ends up being something of an eyesore and can even make garden maintenance (let alone landscaping) a nightmare.
Don't worry, though. We won't just run through the top 10 reasons you might need to get a shed, we also have some great shed placement tips to share with you!
Why Consider Getting a Shed?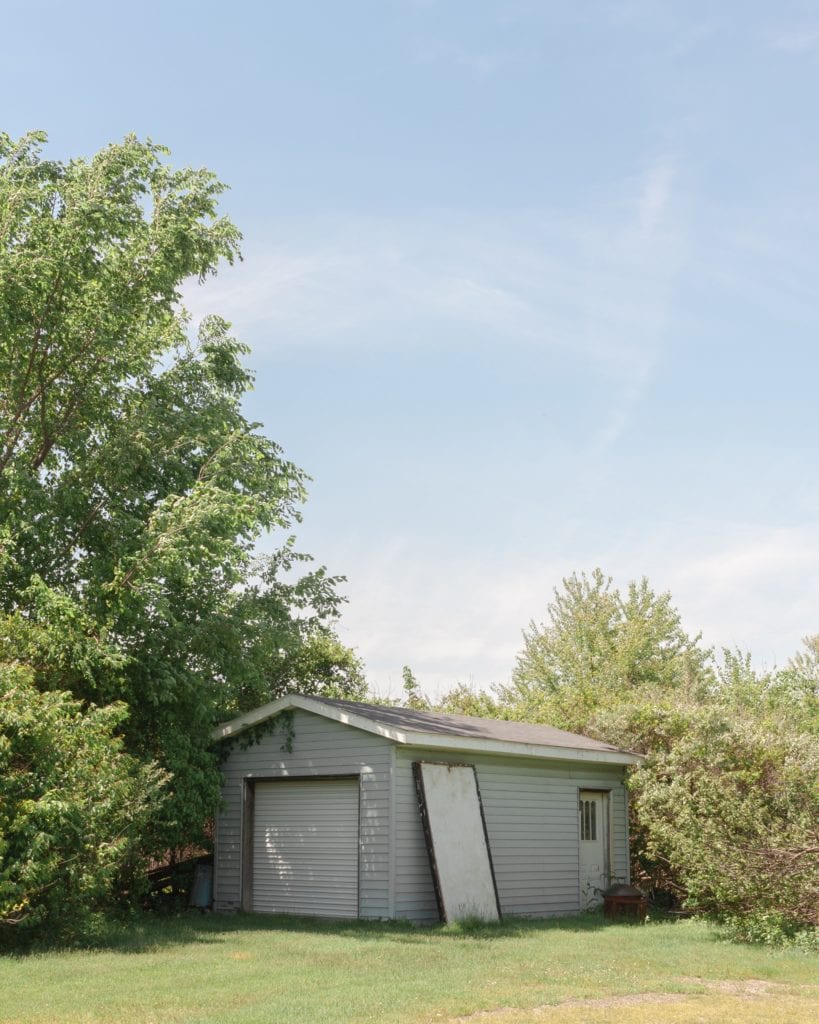 Let's start with why you might want to consider getting a shed (or already be considering it).
This isn't meant to be an exhaustive list, so if your reason isn't on it, don't take it as a sign you don't need one!
With that said, here's a quick breakdown of the top 10 reasons to get a shed:
Your home is cluttered, but you aren't quite ready to let go of things yet.
You need more storage space and don't want to add more clutter to your attic or basement, nor do you want to rent a storage unit.
Your gardening tools need a better home. It makes sense to store them in a garden shed – that way they're more accessible than they would be in your basement or garage.
As something of an extension of the previous point, garden sheds are also a great way to keep ugly tools (like that old lawnmower) stashed out of sight.
Things like bicycles can be a nightmare to store – and they're one of the most commonly stolen items. A backyard shed you can lock up is a great solution, not just for bicycles, but for expensive tools too.
You'd like to boost the resale value of your home, but aren't ready for the tried and true kitchen remodel yet. Along with a well-maintained deck, the extra storage space provided by a shed that's kept in good condition is a great selling point. It's also cheaper than expanding your garage or adding rooms!
Sometimes, starting a garden can be rather daunting. Young plants don't deal with intense summer heat or cold winter temperatures so well. A shed is the perfect space to practice your green thumb.
You need (or want) a workspace. Sometimes, having a shed as your workspace is much nicer than using a room in the house or having your garage double as one.
Similar to point 8 above, sheds make great creative spaces. They don't have to be a workspace – they also make great crafting spaces and home offices. Many famous writers used a shed this way!
Finally, if you simply need a space for your family to practice hobbies and store projects, you won't go wrong with a shed.
Shed Placement Tips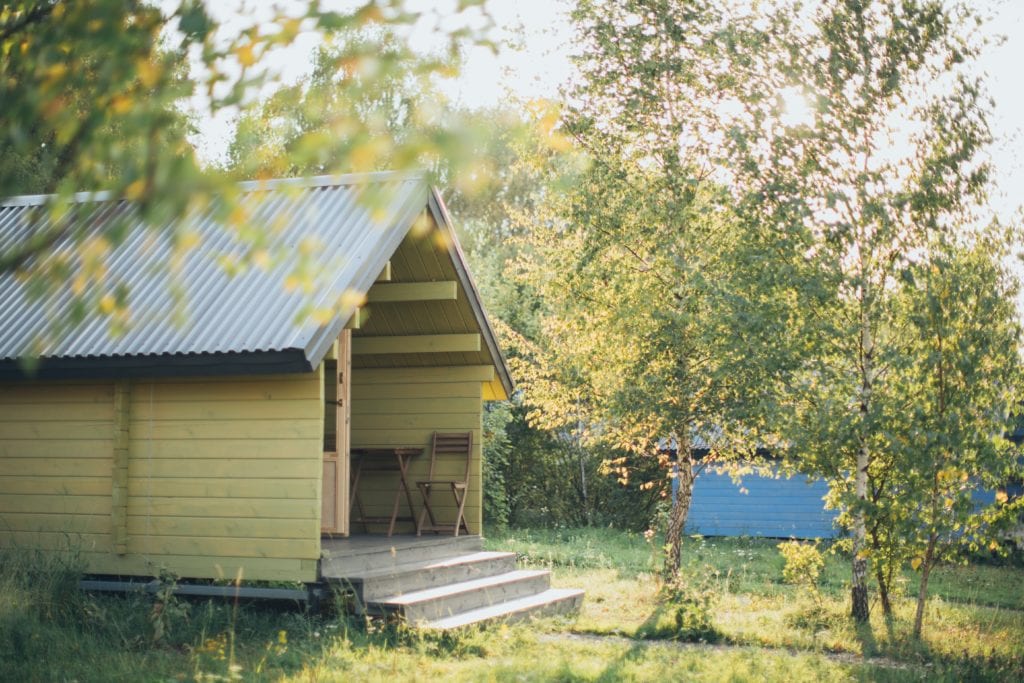 Okay, let's get into what you're actually here for – tips on where to put your shed. There are 9 things to consider here.
1. Accessibility
Think about what you're planning on using your shed for.
A gardening shed should be close to the garden of course, but you don't want it to block out 3 hours of sunlight every day. Make sure it's easily accessible from the house, in proportion to its purpose.
2. Aesthetics
Next, think about whether you want your shed to be a landscaping feature that adds to the beauty of your yard, or if you want it to blend in with its surroundings.
The choice is entirely up to you!
But of course, it'll also help determine the best shed placement.
3. Setback
The setback is the distance between your property line and the structure.
Your shed should be making your life easier, not causing issues with the neighbors or local building inspectors.
A good rule of thumb is to make sure there's enough space to use your lawnmower between your shed and your fence. But if in doubt, ask your local HOA or county/city offices for advice.
4. Utilities
Something very important to consider is the placement of utilities, such as buried power lines. You don't want to spend money erecting a shed on top of these only to have the municipality have to demolish it to reach the utilities for repairs later on.
Again, your local authorities will be able to help you locate your utilities.
5. Longevity
Your shed placement can have a direct impact on its longevity.
For example, consider how your garden sprinklers are placed. They won't have the same effect on your shed as they will on your grass!
Likewise, low-hanging branches will scratch the sides and roof of your shed in windy conditions.
6. No Slopes (Preferably)
Granted, there are ways to set a building on ground that isn't level. However, this means paying extra for creative foundation solutions and adding support stilts.
Depending on which way the ground slopes, it could also end up making stairs to your shed door necessary (shed orientation has a role to play here too, of course).
So it's always ideal to choose a level spot that's free of bumps and stumps and isn't on a slope.
7. Orientation
We mentioned shed orientation in the previous point, but let's give it the focus it deserves.
Not only will orientation affect whether or not you need to add a ramp or stairs, but also how well they'll work. It also affects accessibility – the first point we talked about!
The purpose behind getting your shed will have a big role to play here.
After all, it makes sense to have a gardening shed's doors face the garden, but a workspace or hobby shed's doors are better off facing the main house.
Don't forget to also account for things like the setback when it comes to orientation. A shed with double doors shouldn't be too close to the fence, for example, unless the doors are facing away from it.
8. Parallel to the House… or to the Fence?
Another very important placement issue to keep in mind, as an extension of orientation, is the angle. Ideally, you want your shed to be parallel to the house and the fence (though the distances between either don't need to be the same).
The tricky part comes in when your home and fence angles are at odds and it isn't possible for your shed to be parallel to both.
In this case, take into consideration which feature your shed will be closest too, as well as the accessibility factor.
9. Delivery Access
We've put this one last because we know it's not going to be a long-term issue for you, just a once off hassle. Still, that doesn't mean you shouldn't take it into consideration.
If you're having a pre-built shed delivered and set, then your placement needs to be accessible. Yes, it can be done with a crane if need be, but this tends to cost a lot more.
A better option is to hire a team able to build your shed on-site.
This has the added benefit of allowing you to discuss a custom design too. Just be aware not all contractors offer this option (PS: H&H Construction and Renovation is more than happy to go the extra mile for you).
Conclusion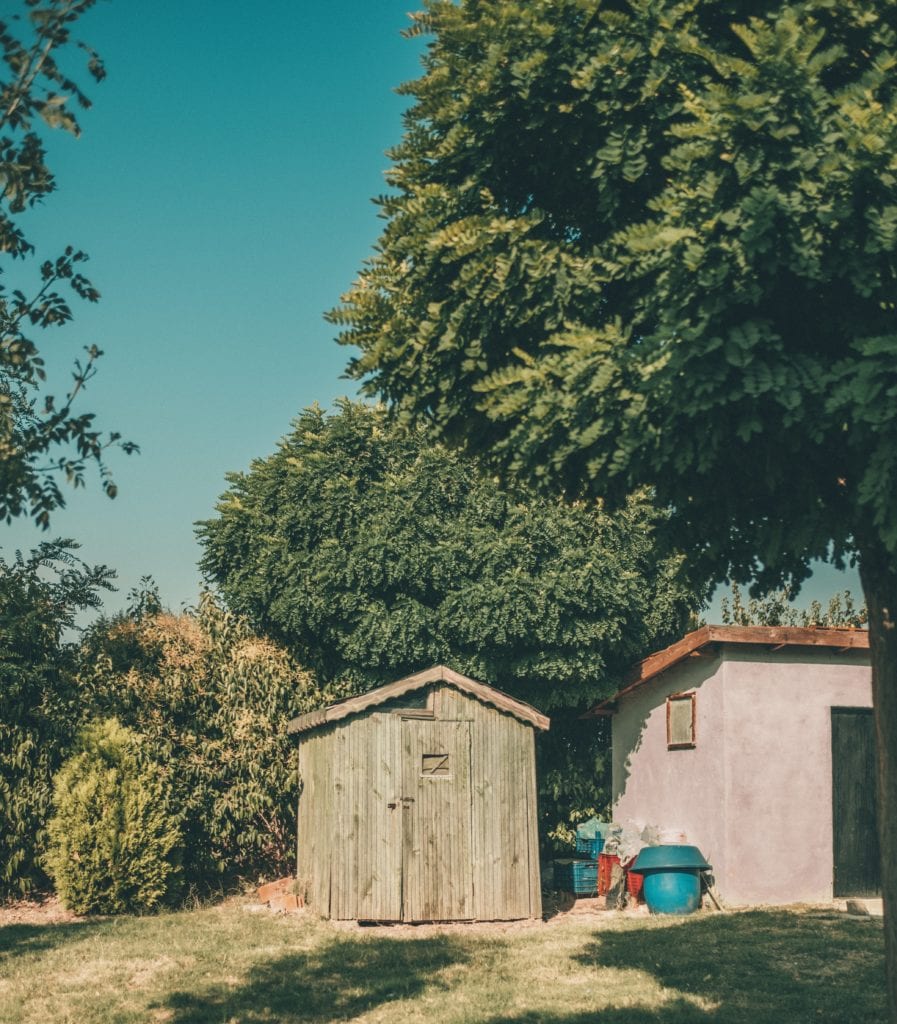 Using the tips we've shared above, you can make sure your shed placement yields the best results possible!
Contact us today and get started!