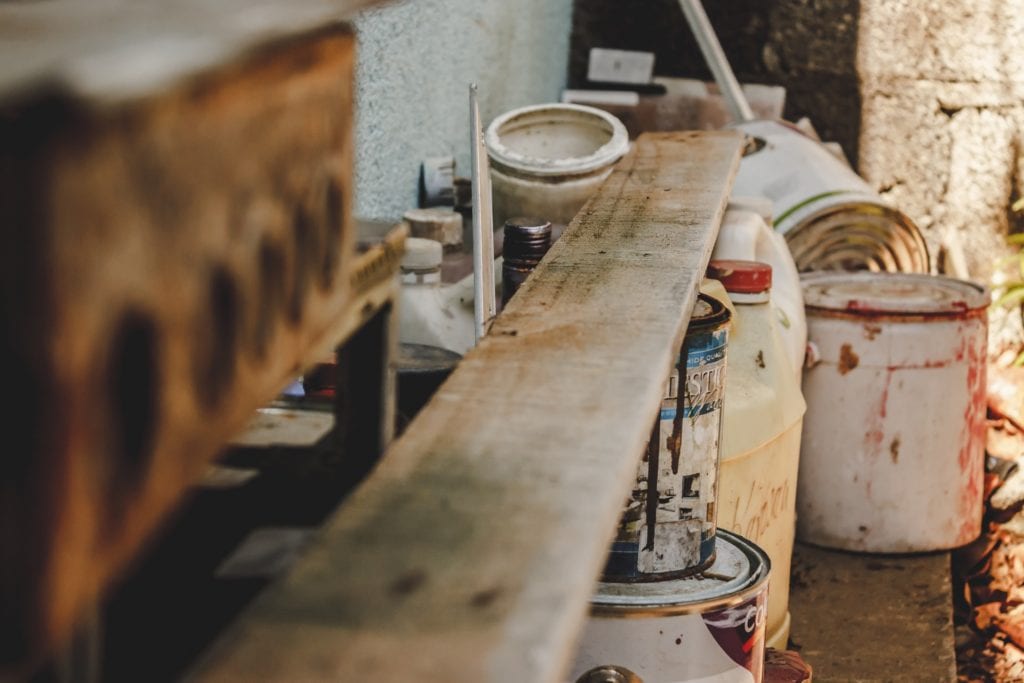 Sometimes, it's a great idea to take a good long look at your bathroom and consider whether it's due for a bathroom remodel.
Maybe you want to update it from the tired old trend you followed the last time you did a renovations project, or maybe it's just looking a little worse for the wear.
Maybe you're stuck looking for inspiration.
Whatever your reason or your situation, H&H Construction and Renovation is here to help! We have plenty of experience with bathroom remodeling and have a great guide on how to Remodel Your Bathroom, Remodel Your Day.
But today, we're reaching out to bring you some bathroom remodel inspiration instead.
Here we go!
1. The Free-standing Bathtub
There's nothing better than a long, relaxing shower – except for a long, relaxing soak in the tub, that is!
One of the emerging trends design experts believe will become especially prominent in the new decade is a move away from built-in tubs in favor of free-standing tubs:
Photo by Popham Interiors – Discover bathroom design ideas
In the example above, we see the most common free-standing tub of choice: the flat-bottom bathtub. Some folks are opting for free-standing tubs with feet – and you don't have to restrict yourself to the vintage claw-foot design either.
Here's a more modern take on the style:
Photo by Stritt Design & Construction Pty Ltd – More bathroom photos
Does this mean you need to rip out your built-in tub? Of course not! If you enjoy it, why change it? One thing the design experts definitely agree on is the 2020s are set to be a decade where off-trend is the trend!
Here's a gorgeous built-in tub design:
Photo by Delia Teschendorff Architecture – Discover bathroom design inspiration
2. A Touch of Brass
One of the many advantages a free-standing tub offers is the ability to get truly creative when it comes to the visible plumbing. A particularly popular renovation movement is to use brass fittings, which add a touch of old-school class without looking dated:
Photo by Creative Home Renovations – Search bathroom design ideas
You don't need to stop or otherwise limit yourself there, though. In this next example, the homeowner decided to use a brass light fixture by the sink and mirror:
Photo by Kristin Adam Design – More powder room photos
Notice something about that bathroom?
The light fixture might be brass, but the faucet is stainless steel. Many people feel they can't mix the warm-toned brass with other metals, especially cool-toned ones such as stainless steel and even silver.
But as you can see, when done in moderation, the combination creates a stunning effect!
Alternatively, you can keep the cooler tones to a minimum and use brass for almost all your metal fixtures, like this homeowner decided to do:
Photo by DK Renovations – Browse bathroom ideas
You'll notice, however, they were careful to pair it with a darker accent wall (and flooring) of black hexagon tiles for contrast and a warm-toned wood wet area for synchronicity.
3. Black Tubs
Coming back to those free-standing tubs, you might feel like all-white is too bland, especially if most of your bathroom is also white. Never fear – black (or, rather, partially black) tubs are all the rage:
Photo by MRA Design – Look for bathroom pictures
In the above example, the entire bathroom is two-toned, with a wood detailing for visual impact. But if you feel it's still a little too dark for your taste, take a look at this alternative black-tub bathroom remodel idea instead:
Photo by Sea Breeze Homes – Browse bathroom photos
Don't feel limited in any way if you already have your heart set on a white tub. You can use black design detailing for your shower instead if you still want to incorporate the aesthetic feel a black tub would otherwise create:
Photo by Coco Camellia – Browse bathroom ideas
4. Outstanding Showers
If you prefer to shower – and/or you don't have a bathtub and don't plan on adding one – don't worry, because we've got some inspiration for you too!
Not only could you use the black trim idea mentioned above, but you could also do away with the trim entirely and keep it to the water fixtures:
Photo by First Avenue Homes – Search bathroom pictures
Alternatively, consider putting your shower opposite the bathroom door and creating a stunning accent wall with tile patterns.
In this example, the homeowner designed a two-tone bathroom with black accent wall, but you can easily incorporate a splash of color instead:
Photo by Vanity by Design – Look for bathroom design inspiration
Some folks are being a little more daring, such as this homeowner from Sydney, Australia.
He decided to incorporate the black trim with a different design pattern for the shower's glass partition and door, as well as brass fittings and a water-friendly "side table" instead of the usual ledge or shelving:
Photo by Matt Woods Design – Browse bathroom ideas
You'll also notice most of these bathrooms take the "wet area" approach to their showers. While traditional showers have separate flooring (usually raised), these appear flush with the rest of the bathroom floor:
Photo by Refresh Renovations – More bathroom ideas
However, there's actually a slight dip, allowing the water to be pulled down the drain rather than flooding your bathroom!
5. Lots of Light!
Depending on your home's design, it can be tricky to incorporate large windows that let lots of natural light in. Here, for example, the bathroom is on the upper floor:
Photo by Cordony Designs – Look for bathroom pictures
And this homeowner's bathroom view is of the untamed wild just outside of Brisbane, Australia, ensuring privacy:
Photo by Hausable – Property Photographers – Browse bathroom photos
But that doesn't mean it's utterly impossible to get the same effect. This homeowner used a wide window running along the upper wall and a light color scheme:
Photo by Architected – Look for bathroom design inspiration
While this one used translucent blinds to preserve their bathroom privacy without sacrificing more than a little natural light or resorting to an all-white design:
Photo by Luigi Rosselli Architects – Browse powder room ideas
If there's one thing these many, varied bathroom designs tell us, it's that now more than ever, your bathroom remodeling inspiration can help you be yourself and celebrate your unique tastes without being considered "out of trend!"
Contact us today and get started!