If you've come to scroll through our latest blog posts on Is Now a Good Time to Purchase a Home and Why Home Construction Prices Are Rising, you may be considering another option, namely Renovation and Remodeling. Is it worth giving it try? Will Renovation increase the value of my house? Should I consider home remodeling instead? You might consider a few things; To what extent would I want my house to be improved? Do I really need major renovation or minor renovation or both? Your decision will depend on your preference, budget, and your objectives – be it short or long term.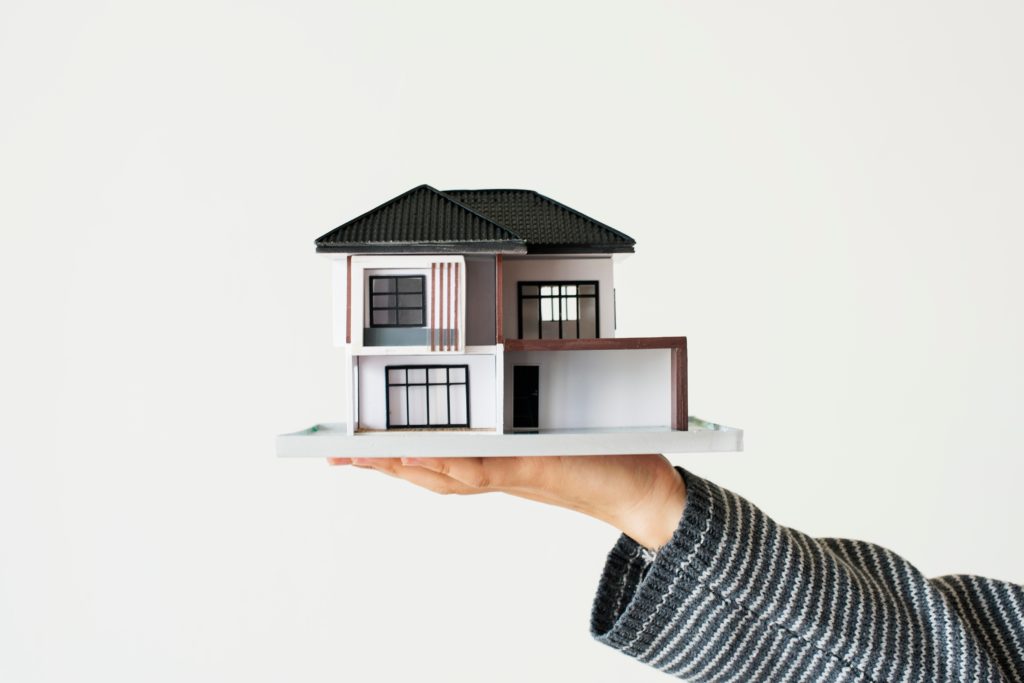 Home Values
As mentioned by Zillow, the typical home value of homes in the United States is $303,288 currently – this value is seasonally adjusted and only includes the middle price tier of homes. Home values increased up to 17.7% from last year and will still increase another projected 11.7% in the coming years.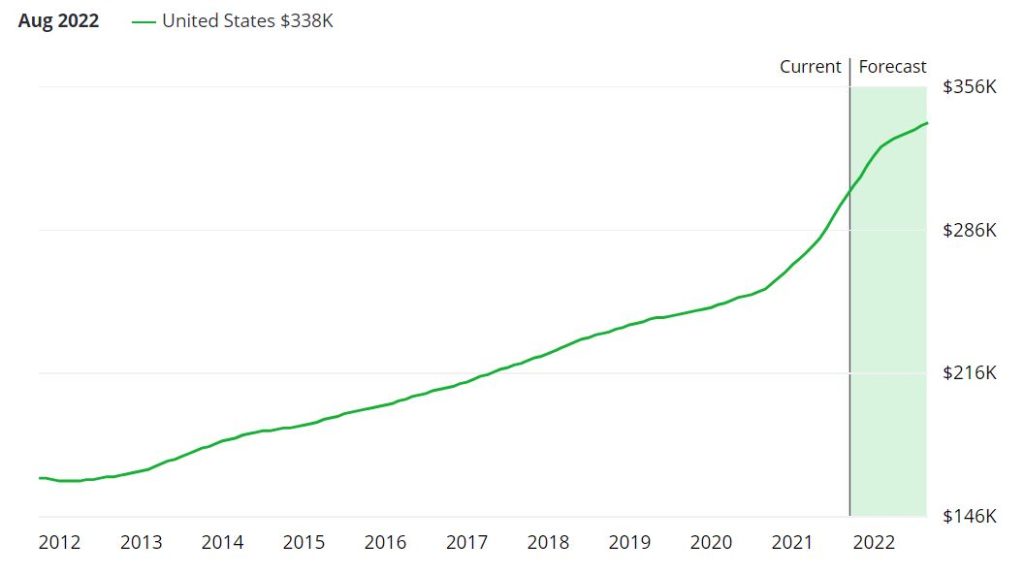 Location and total area of the house affect the overall house value. According to Insider's The most expensive and affordable states to buy a house – ranked, there has been a great increase in house prices since the 1960s. House listing price varies from state to state. This is one of the major factors that affect the value of a house. Given the median listing price per state and the price per area ($/square feet) as ranked by Insider, you can estimate the listing price of a house depending on the area occupied.
According to an article made by Easymove, a typical starter home in the US, which has an area range between 1,200-1,500 square feet, includes a living room, dining area, kitchen, family rooms, bathroom(s), and a garage. Considering this area range, estimated area partition for each section of the house can be as follows: 150-200 square feet each for the living room, dining area, kitchen, and family rooms; 70-150 square feet for the bathroom; and 400 square feet for the garage.
Getting the percentage area of each section of the house, you can roughly estimate the cost per area. This can be used to know how much of the whole house can be renovated – considering your budget and objectives of course!
What is your main objective?
Home improvements can be something that is already working but needs to be fixed or something that can be changed or updated. There are several factors that you need to consider before improving your home. One of these is your main objective. Do you plan to sell your house or do you plan to keep it? If your purpose is to sell the property, you can be assured of good return on your investment. On the other hand, if you want to keep it, you have the luxury of choosing the extent of renovation / remodeling you want.
If you're selling the property, other factors to consider are the location and the condition of the house. You may have to position yourself in the shoes of your buyers (also consider their preference and requirement). As mentioned on a post "Will your home renovations pay off", one mistake homeowners often make is improving their homes well above the average of neighboring houses. Bigger and costlier renovations do not always result to substantial increment in value created. It is important to recognize and gauge your position in the market as this will determine the extent of your home renovation and remodeling.
If keeping the house is the option, you will have a complete control and freedom to implement all the changes you want. The return of investment for this option is well within your expectations. You can devote time and focus on areas of your interest. Your house will be your one big blank canvas.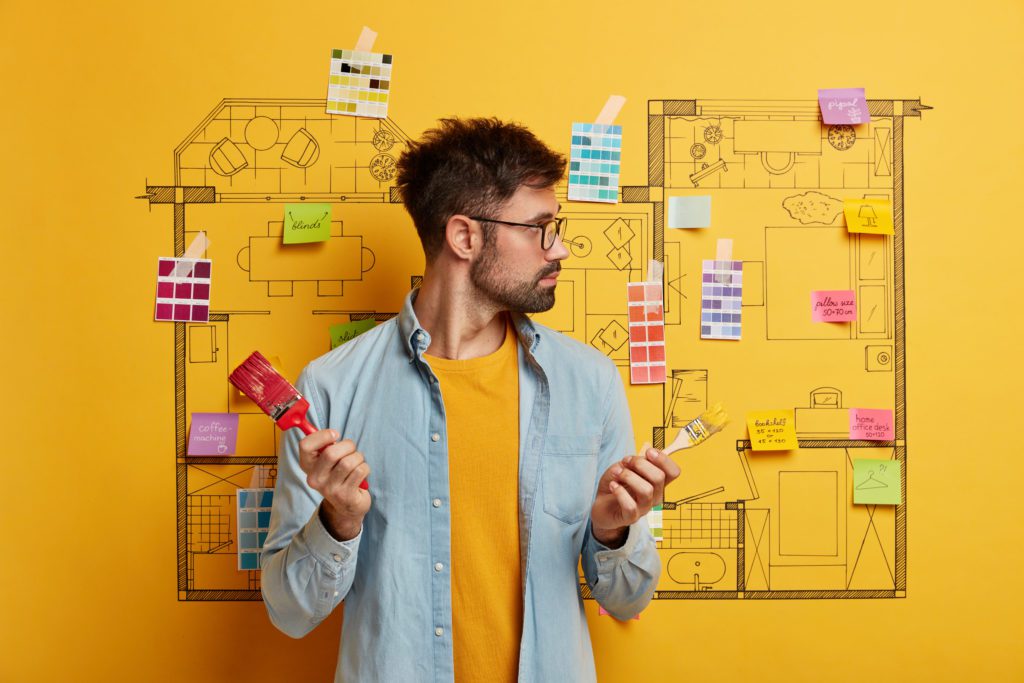 In deciding on what area to start renovating, you may want to consider the following:
Part/s of the house that need/s outright renovation,
Part/s of the house that is/are frequently used
Parts of the house you'd personally like to re-energize.
The best example of an area that is frequently used and has a high density of people is the Kitchen. This is where you express your culinary skills – a way to manifest your love for family and friends, rightfully so, the Kitchen is the heart of every home. An invaluable benefit of renovation in the kitchen area is the optimized efficiency and usage of power, light, and water, alongside an improved and vastly organized kitchen area. Aside from functionality, appearance may be of great addition to the overall kitchen experience. This area provides a suitable venue for bonding moments.
Aside from the kitchen, the Bathroom is also one of the essential parts of the house. The bathroom best represents the owner's personality. Renovation and regular maintenance of the bathroom is a vital link in the overall appeal and homey ambiance of the house. The bathroom is where you can have your relaxation or your "me" time.
Living room and dining area should also be prioritized in terms of renovation or remodeling – these areas are frequently used and these are the areas where we usually hold venue for occasions or gatherings. A well organized and pleasant looking living room and dining area can make your house guests feel at home and valued. Other areas can also be improved accordingly – it will depend on your budget, objectives and overall considerations. If you're still unsure on what to do to improve your house, you can always consider asking for professional help – this will lighten things up, and it can help you to better understand the things that needed to be considered in the improvement of your house.
There are numerous ways to increase the value of the property. Renovation and remodeling, major or minor will definitely ensure a significant increase. Before proceeding with renovation or remodeling, you have to consider several factors to safeguard your desired outcome. Careful planning and thorough assessment will ensure smooth and successful completion of a project. It is highly recommended to consult with contractors of good standing.
Contact us today and get started!