Home remodeling has been around for quite some time. There are many different aspects that go into a home remodeling project such as renovations, new bathroom, kitchen or construction depending on the scope of work.
There are plenty of interesting things about home repair and remodeling that you as an individual may enjoy. From the creative part of coming up with a concept for a project, to the technical aspect of executing it. Home remodelers have the opportunity to help people turn their houses into a more comfortable and functional place to live. It means that we get to work on something most of us take for granted — their home.
When people have general discussions about home remodeling, they often focus on its benefits. Home remodeling can be very rewarding, but only if you approach it with a good plan. Just like any other business venture or project that requires planning, preparation and money, home remodeling is the same way. If you aren't able to effectively map out your plan and find financing for your home renovation project, it is going to be much harder to see results. Home remodeling is rewarding. Whether you love working with your hands, or are simply driven by a desire to build something beautiful for others, there are numerous reasons why the home remodeling industry is so rewarding. Let's take a look at why it can be so rewarding!
It's Rewarding to Give a Property New Life
When you renovate an older home, you're giving it new life — and giving your neighborhood a boost in value too. The best part about remodeling is that you can make a home look like new again. It's rewarding to be part of a home renovation project from start to finish. You will see it grow from an empty shell into a fully functional home that's ready for new owners or renters.
It's a great feeling to transform an old space into something bright and functional.
You're creating something new out of something old. This is especially true if you're doing renovations or additions on older homes that need updating or repairs. You'll get a chance to uncover hidden potential in these older homes by giving them new life through renovations or additions. It takes patience and creativity, but it's also incredibly rewarding knowing that you've helped turn an old house into something beautiful again! Building something from scratch gives us an opportunity to produce something beautiful and functional — not just an object, but a solution — that improves someone's life in tangible ways. The key benefit of remodeling is that it allows you to take something old and worn out and transform it into something brand new and beautiful. This can be especially beneficial if you live in an older home that needs repairs.
It is rewarding knowing that your work will be enjoyed for years
When you build or renovate a house, you can see the results of your hard work every time someone walks through the front door. Remodeling is an exciting job that can be both challenging and rewarding. As a remodeler, you get to see the results of your efforts and know that your work will be enjoyed for years to come and will be appreciated by future generations.
The chance to do creative work that you can see and touch.
You're working with your hands on real projects, and seeing the results of your efforts every day. It gives you the chance to be creative and you get the chance to create something new from scratch — something that feels like it fits perfectly into its environment.
The opportunity to help people improve their homes.
As a home remodeler, you will have the opportunity to help people improve their homes in many ways, including by making them more energy efficient or adding value to the property. This means that you can make a real difference in someone's life while also helping them achieve their goals for their home.
You learn new things all the time.
Whether you prefer designing kitchens or bathrooms, adding onto your house or redoing your entire backyard – there are endless possibilities for homeowners looking for ways to improve their homes. Home remodeling is also rewarding because it gives you the opportunity to learn new skills and explore new areas of expertise. You'll be able to take on new challenges and learn about different aspects of home improvement that you may not have known much about before.
There is a tremendous amount of satisfaction that comes with completing a project.
Remodeling is also rewarding in another way: It brings with it a sense of pride and accomplishment that lasts long after the job is done. When you see a project through from start to finish, it's rewarding to have been part of the journey. You see it evolve from an idea or vision into reality — and then into something people use all the time in their homes. It's one thing to build something new; it's another thing entirely when you're helping people make their own homes better places to live in.
You get to help people live more comfortably and safely.
As a home remodeler, you get to help people live more comfortably and safely. You can make their homes more beautiful and functional. And you get to help them enjoy their homes more by giving them something they've always wanted – or something they simply need.
You get to help people increase the value of their property.
Remodeling your home is an investment in your future. It will add value to your property and make it more attractive to buyers when you decide to sell. It will also improve the quality of life for you, your family and your guests by creating a space where you can relax, entertain and enjoy life together.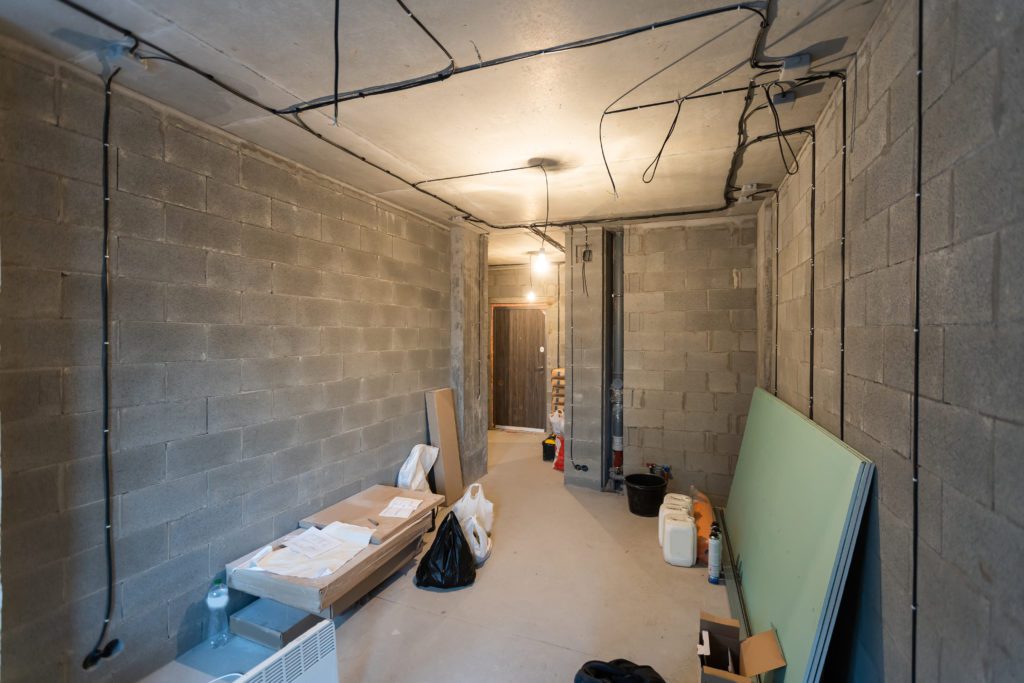 Being a remodeler can be incredibly rewarding in many ways. The number one reason why being a home remodeler is so rewarding and satisfying is because of the benefits you get to give to other people. The confidence and joy it brings to their lives is what motivates you each day, and that truly makes you feel great.
Contact us today and get started!