Are you on the lookout for the best contractors in Greenville, TX? Then you've come to the right place!
We rounded up a list of the three best contractors in the area for you to consider.
Don't forget to stick around – at the end of this guide, we'll help you figure out which contractor offers the best solution for your residential or commercial projects!
1. H&H Construction and Restoration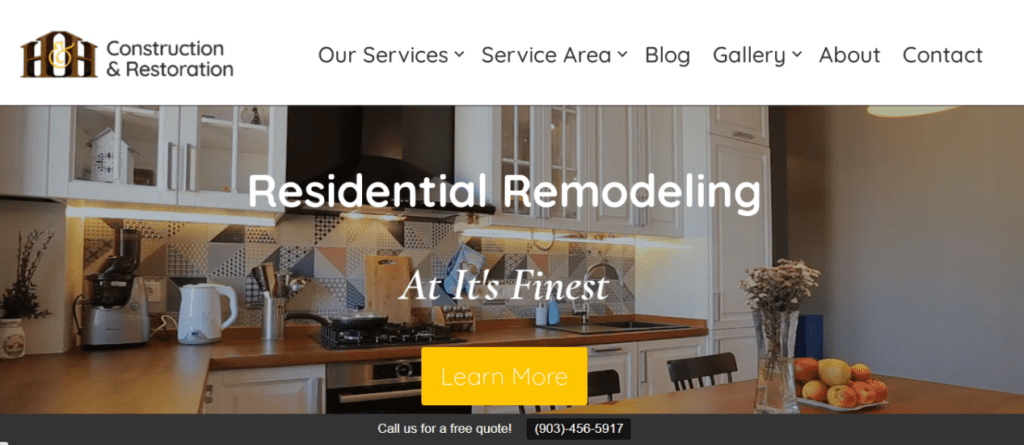 For the best contractor in Greenville, TX, look no further than H&H Construction and Restoration.
Jimmy Henderson started his first business in the industry right out of high school and has decades of experience.
As H&H Construction and Restoration's owner and founder, Jimmy built a team with extensive knowledge and experience in everything to do with contractor work.
No matter the project target, scope, or budget, this is a company that always aims to please.
H&H Construction and Restoration offers residential and commercial property services, from single-room or outdoor projects to full-building remodeling and restoration.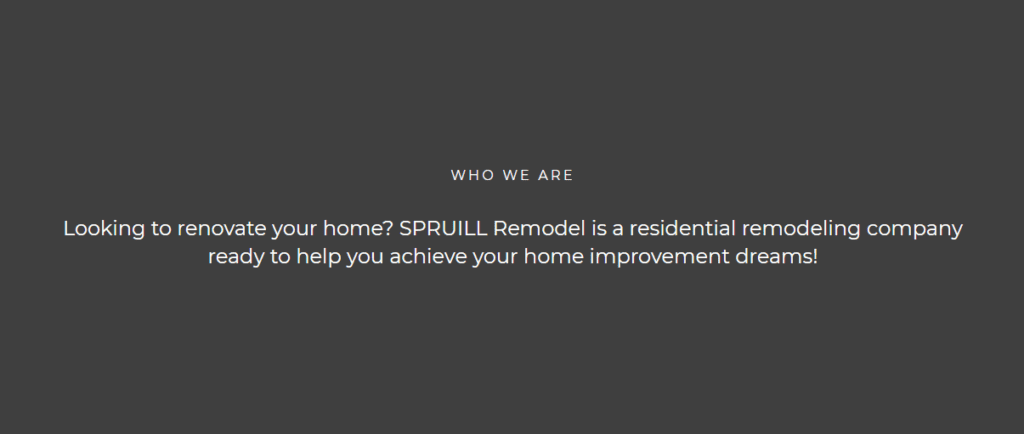 SPRUILL Remodel focuses on residential remodeling projects based in Dallas and serving the greater area.
The company markets itself as a full-service contractor capable of handling all your residential building needs, from the initial design stage to completion.
While they are open to doing full-home projects, the company primarily focuses on kitchen and bathroom remodeling.
Their website is sparse on further details but highlights awards issued by Houzz from 2018 to 2021, along with customer testimonials.
3. Marathon General Contractors

Marathon General Contractors offers a variety of residential and commercial solutions in the wider area.
The Forney-based company has only been around since 2019, but they've earned a spot on our list of the best contractors thanks to leveraging partnerships with numerous industry leaders.
This allows them to promise nothing but the best of materials being installed by certified contractor teams.
How Do I Know If I Found the Best Contractor for Me?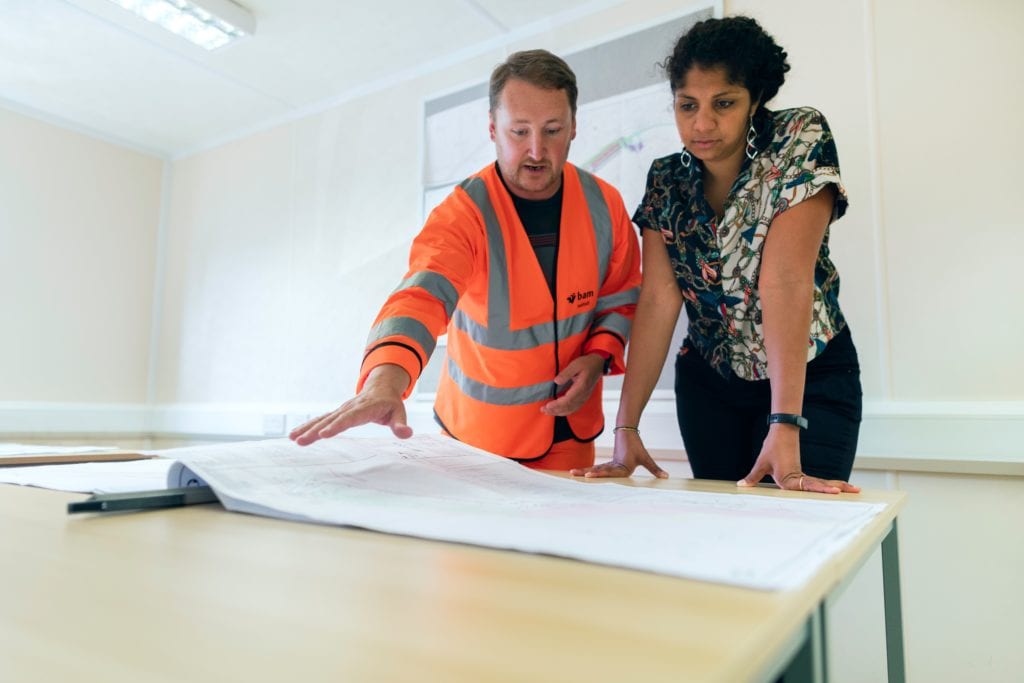 Taking a look at the contractor's site and hoping the user reviews and testimonials aren't paid will only get you so far.
And sometimes, a contractor can look great on paper – but be a nightmare to work with in person.
This is why it's important to always ask the right questions before hiring any contractor.
When deciding which of the top contractors in Greenville, TX, will be the best for you and your project, remember to ask these simple questions.
Are You Licensed for This Kind of Work?
General contractors are a dime a dozen in the Yellow Pages. Those who are licensed for the type of services they're offering aren't as common, though.
Always ask for the name of the license issuer and the contractor's license number if in doubt. This way, you can contact the issuing authority to verify the license's authenticity and determine if the contractor is still in good standing.
What Insurance Do You Carry?
If the contractor doesn't have these two types of insurance, you're better off hiring someone else:
General Liability – this ensures if anything goes wrong with the project, like the contractors flooding your home by hitting a water line, you won't be left with the bill.
Worker's Compensation – renovation and restoration projects are already pricey. The last thing you want is to have the invoice double because you're held liable for any worker injuries on your property.
What's Your Expected Timeline for Completing This Project?
This is something of a trick question rolled into a serious one.
You want to be given an estimate, so you don't pay for a project that's taking longer than you expected. Especially seeing as you have a life outside of it – you want your home or offices to be ready ASAP!
However, you also want to hear your contractor explain their expected timeline is only an estimate. Any contractor worth their salt will tell you there can be unexpected delays – and they should explain what those are too.
Conclusion
If you're in a rush and you need contract work done ASAP, set up a free consultation with H&H Construction and Restoration today! We're prepared to answer all of the above questions honestly and in-depth.
Contact us today and get started!