Deciding whether to hire a handyman or a contractor can be a tough decision. Should you hire someone who will do small repairs and maintenance around your home, or should you hire a full-service design/build contractor? Handymen and contractors can do wonders for your home. But, which one will work the best for you? Handymen and contractors are both professionals with skills that you need to make your house a home. Should you hire a handyman or a contractor? The answer depends on the type of work that needs to be done. Both types of professionals are licensed and insured, but they differ in important ways:
When it comes to home repairs and remodeling, most homeowners don't have the time or skills to handle everything themselves. They might have a friend who can help out with small jobs, but for many larger projects, homeowners will need to hire someone else.
Should I Hire a Handyman or a Contractor? This is the question that plagues homeowners every year. You have a project in mind, but you aren't sure if you should hire a handyman or contractor to do the work. If you aren't sure what to expect, here are some things to consider before hiring either:
Handyman and Contractors
A handyman is someone who is skilled in many areas of home repair, but may not be as knowledgeable about construction as a contractor. A contractor usually has more training and experience in building projects such as remodeling homes from scratch, adding on to existing homes, or building new homes from scratch. Handymen may focus on smaller jobs around the house like painting walls or fixing leaky faucets while contractors may be able to tackle larger projects like installing new cabinets or replacing the roof on your home.
A handyman is usually employed directly by the homeowner. A contractor works for a company that hires him or her out to multiple clients. A handyman is someone who does general repairs and maintenance around your house or apartment, from minor repairs to larger projects like building decks or fences. A contractor is more specialized; he specializes in certain types of construction projects, such as roofing or remodeling kitchens, bathrooms and basements.
Handymen usually have experience working with various types of building materials and appliances, but they don't necessarily have formal training in these areas. They might also be able to help with outdoor landscaping jobs like planting shrubs or laying sod lawns.
Contractors are trained professionals who know how to handle everything from electrical wiring to plumbing repairs to drywall installation — they're experts in their field and can complete any project that requires skilled labor. Their training includes everything from basic carpentry skills to complex electrical wiring techniques.
What types of projects will they take on?
Handymen are often hired for smaller projects around the house such as installing shelves and hanging pictures on walls. They may also provide services such as changing light bulbs, cleaning gutters and other exterior parts of your home, repairing broken appliances and fixing leaky pipes. A contractor has more experience working with homes and may be able to find solutions that would be difficult for a handyman because they have more tools at their disposal. If you need major construction done on your house, it's best to hire a contractor, especially if it's something complicated like rewiring or adding a bathroom. However, if all you need are minor updates such as new paint colors or replacing old cabinets with new ones, then hiring a contractor might not be necessary. You may also find contractors who specialize in certain areas such as plumbing or electrical work so finding one with expertise in these areas can save time and money when tackling projects like these.
Before you can hire a handyman or contractor, you must determine what kind of work needs to be done. If you need repairs on your home, such as broken windows or doors, a leaky roof or floors, or any other structural problems, then it is best to hire a contractor.
If your project involves simple repairs and maintenance tasks like hanging pictures, painting walls, installing cabinets or replacing faucets, then hiring a handyman may be a good option. However, if you have very specific requirements for the project and want it done quickly so that it doesn't interfere with daily activities around the house, you should hire a contractor who has experience completing similar types of jobs. Whether you hire a handyman or contractor depends on what kind of work you need done and how much time and money you want to spend.
Contractors are generally more proficient at the work that they do, and because of this, they can complete jobs faster, more accurately, and more efficiently. In addition to their experience, most contractors use equipment that is specifically designed for the purpose of doing home repairs, while handymen don't always have access to such tools.
To sum up, there are some definite advantages to hiring a contractor over a handyman. A contractor will have more experience and skill in specific areas of construction or home repair work. They'll also be able to provide multiple services, saving you from calling in separate contractors to complete each task in your project.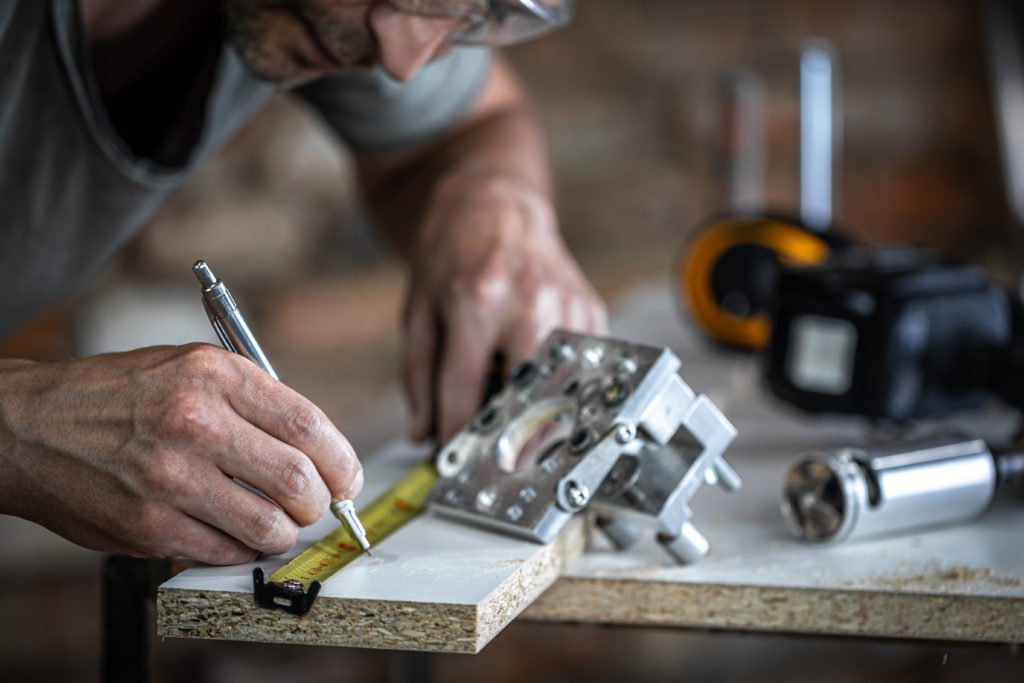 In the end, you will want to employ someone who is reliable and economical—someone who will get the job done for you in the way that you want it done. Be sure to assess each specific project carefully, and make sure that the person performing that job fits the bill. After all, hiring a contractor is a long-term investment, and one you'll be better off making if it works out well.
These are just a few of the things to think about when making your choice. Of course there's no one-size-fits-all answer—the right decision for your specific project will depend on its size and scope, as well as your budget and schedule. As long as you're aware of the pros and cons to each, make an informed decision and enjoy the best outcome possible.
Contact us today and get started!