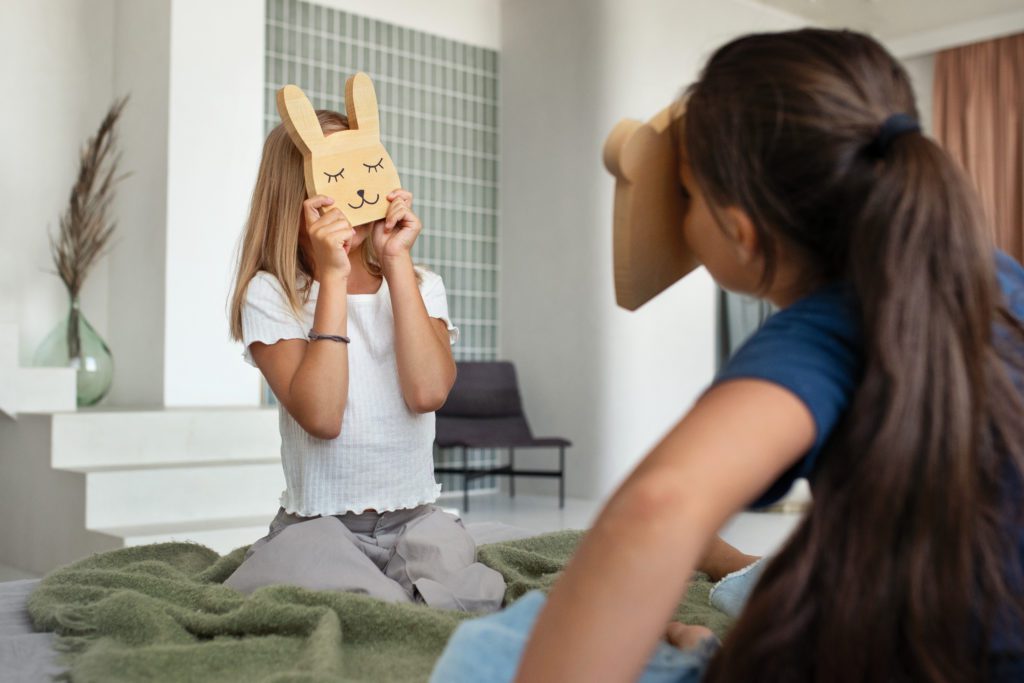 When considering how to create a safe, fun and welcoming space for kids to live must be done thoughtfully. From the color of the walls to what style of furniture to pick out, there are a lot of decisions to make.  And let's not forget that kids are on the move. These little people are full of energy! It's important to design your home so it's fun and exciting for kids, but also keeps them safe.
Designing a kid-friendly home can take more time and energy than you'd expect. Knowing what kids do, eat, and play with will affect how you decorate your home. It is a lot of fun to design a kid-friendly home. You can include them in all the steps, and even ask their opinion on certain design elements that they like. As a parent, you will want to design a kid-friendly home for your child to grow up in. One that will be the perfect balance of safety, security and comfort for him or her.
When you're interested in designing a kid-friendly home, you are naturally inclined to take your kid's interests into consideration—after all, it's their home and they deserve to be comfortable there. This means keeping their bedrooms safe and supervised in addition to making sure there are plenty of spaces for them to play and explore.
Keep the flooring in mind
One of the most important considerations in designing a kid-friendly home is flooring. The floor is an important part of any home, and it's where most kids spend their day. If you're designing a kid-friendly home, you should consider flooring options carefully. And if you have kids who are still crawling and walking, you'll want to make sure you choose the right type of flooring for their safety.
Create a kid's play area
A dedicated spot for playing and reading is essential to any kid's comfort level in the home. Designate an area of the house where kids can play with toys, read books, or do other activities. This could be a corner of the living room or family room or even a spare bedroom. Make sure this area has plenty of light and enough space for everyone to spread out.
The key is to put your child's needs first when designing this space. The possibilities are endless when it comes to decorating a space that will delight your children and make them feel at home.
Keep the counters clutter-free
One of the best ways to keep a kid-friendly home is to keep it clutter-free. This means that you should keep the counters clear, and make sure that you have enough storage space for everything. Don't let clutter get out of control. It's easy to let the clutter build up in a house with kids, but it can be just as easy to keep it under control. Keeping the counters clutter-free is a great way to keep a home looking great even with kids running around. Choose a few decorative items you love, and find ways to display them instead of letting them pile up on the countertop.
Use child-proof locks on cupboards and drawers
This is one of the easiest ways to keep your child from accessing dangerous objects in your home, such as cleaning products, medications or sharp objects. Keep all cleaning supplies and medications out of reach from children, who may not know how dangerous they can be if ingested or come into contact with them in any way.
Safety gates for stairs
Put safety gates at top and bottom of stairs. A safety gate prevents your toddler from wandering downstairs unsupervised or falling down stairs while climbing them unassisted. Gates come in different sizes and styles, so choose one that fits your needs best.
Keep outlets covered
You should never leave an outlet uncovered or accessible while your child is playing around. Always cover all outlets when not in use and keep the cords out of reach whenever possible. Outlets should always be covered with safety covers when not in use. If your child is old enough to use an outlet, he or she may try to play with it without realizing how dangerous it is.
Storage space for toys and books
Toys are great for adding fun into your child's life but they can become clutter quickly if there's nowhere for them to go when playtime is over. So consider adding storage space for toys in various areas of the house, so kids have an easy place to put away their things once they're done playing with them.
Consider comfort and style
Think about comfort and style when choosing furniture and decor items. You want your child's room to be cozy and comfortable — not just functional but also stylish and fun! When choosing furniture pieces like beds, dressers, desks and chairs, find ones that are not only sturdy but also look good with the rest of the room's decorating scheme so they'll appeal to both parent and child alike.
Choose furniture wisely
The most important thing you can do is choose furniture that's appropriate for kids' use. Make sure there are no sharp edges or corners anywhere in the house. This includes furniture and appliances.
When it comes to your children, you want to make sure that they are happy, healthy and safe. When it comes to your home, you want to make sure that it is a safe place for your children as well. Your home is a reflection of who you are, your lifestyle and your family. It's also the place where you spend most of your time. As you design your dream home, keep in mind that it should be a space where everyone can gather together. The more comfortable you make it, the better for all family members.
Contact us today and get started!